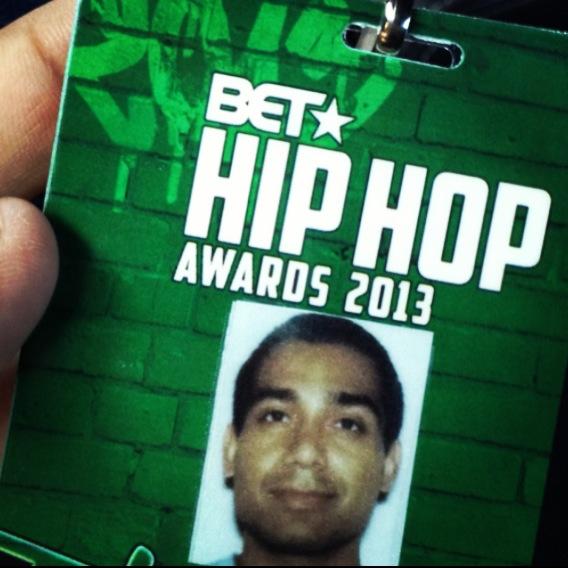 Lazarus loves making waves, but we all knew that, right? He's featured on MTV Desi now, and it's a detailed interview about his process and the work that he does. And the best part is, we grabbed a leaked version of the interview in audio format, just for you guys!
This year in 2013, he's already hung out with Russell Simmons, and made the crowd give him a standing ovation. He was also the first Desi rapper to appear at the BET Hip Hop awards. And, he's also recorded tracks with a number of well known musicians in the industry, including Jadakiss, Rick Ross and Gucci Mane. Read an excerpt from his interview below:
Tell us about the album that you're working on.

There's one side where you just get the lyrical MC Lazarus; when you hear it you'll think of the battle-rapper side of me. But I'm definitely working on some catchy hooks so that it's not a battle-rapper's record; I want it to have that commercial side to it, of course. I want all age ranges to be able to digest it. The other side of the album is more conceptual; it's more story based and a narrative. Also I should mention that I have Gucci Mane and Rick Ross on the album.

How did that happen?

One of their engineers hooked it up. I was recently at the BET Hip Hop awards and built some connections there as well which will be exciting. But, yeah, their engineer put us in touch and it worked out. It's kind of like the Russell Simmons thing; I've found that sometimes there's one small thing that happens that leads to something much greater. I'm trying to break that barrier where, just because there are South Asians performing hip-hop, like Jay Sean, for example, it doesn't mean that they have to stay in any lane. I don't want to have limitations on what I do. I don't want to be the South Asian rapper, I want to be a rapper that happens to be South Asian.
We also have a bit of the interview in audio format, it leaked and we grabbed it. Why? 'Cuz we kick major bootay.
Hear the Audio Snippet from the Interview
[youtube id="vsxmbobQItQ" width="600″ height="350″]