Exclusive Interview With GD Singh
Exclusive Interview With GD Singh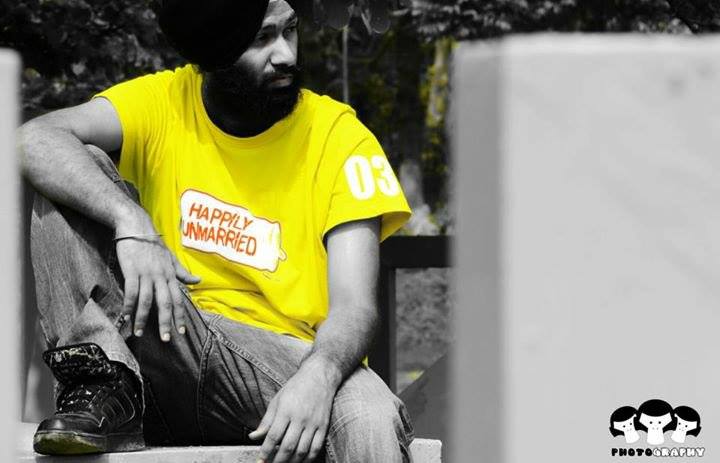 GD Singh aka DaSikhRapper, I did quick and short interview with him when he launched his new song "What's Yo Numba ?". The song became famous on Youtube and other Social Networking website's. What's Yo Number ? was produced by GD Singh Featuring "NottoTune" and GD himself. The song is about getting number from a girl, the lyrics are quite amazing and keeps on revolving around the main topic and NottoTune did a great job in creating this creative video. Below are some questions i asked GD regarding his new song and himself.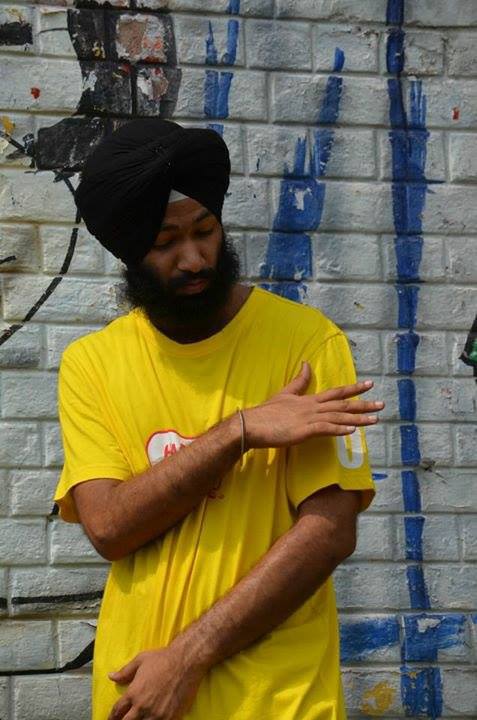 [youtube id="derCxcRcgzQ" width="600″ height="350″]
Interview-
Hey GD, listened to your new track. What's Yo Numba ? It's amazing man, How did you get this amazing lyrics in your mind ?
Haah! Glad you liked it. When I was producing this beat like 2 years ago in my old college, I was jamming with my boy deep sync and it just clicked, the topic. Once I had decided the topic, I knew I had to write lyrics, with mobile technology references n I just kept on relating all the things to a female figure and WYN was made.
Nottotune did a great work in making this cool new creative video. From how long do you know him ?
Yes, Notto is apart from myself one of the few hardworking guys in this underground scene. It was entirely his idea to make this one of a kind video and his hardwork shows, through his sickness he's worked on this vid to finish it at the last minute. I've known Nottotune ever since he was Nottie Dogg and orkut was in fashion. Come to think of it, he's the guy I've known for most time in the rap scene that I still work or hang out with.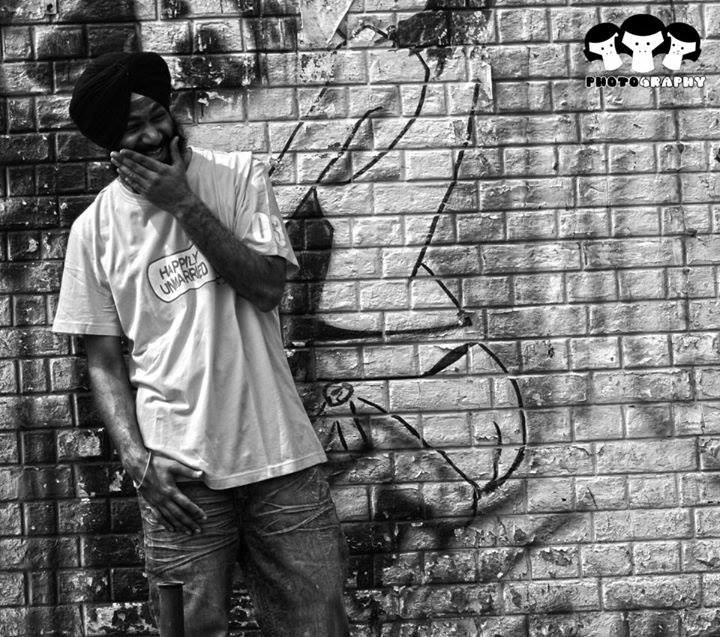 You have worked with T.A.V also in the song who's that ? You did a great job there too. Tell me about your work experience
with him ?
Well, with T.A.V work is serious, I mean the man's a dead pro, hardworker and a straight up do-er, but at the same time, always he's been like a big bro and an idol to me, so work with him is fun and oh so much fun, mostly because he comes from the same mindset as me, we both wanna win, we both wanna do big things, we both are hardworkers and we both are two independent young Sikhs with a great sense of humour, which integrates whenever we meet up.
[youtube id="aHyRKCfrqgs" width="600″ height="350″]
Where do you live right now ? What else you do for your living ?
Currently I'm living in Mumbai, Andheri West. I am doing diploma in sound engineering and I'm working as a studio supervisor in my college but it's only a temporary job. I mean I'm looking to upgrade to learn more of the technicality of the music industry. But really, apart from rapping and sound engineering, basically music, nothing else.
Is rapping your passion or profession ? If its your passion do you want to take it to the next level ?
Rapping is my passion and on the verge of being my full time profession. Technically it's been my profession ever since I started working with T.A.V, but you know, it doesn't pay all the time unless you're on a Bohemian level. I mean all I think and do is rap basically. Anything I learn or see, I instantly think of how can I get this on my track. But I wanna be a complete artist, I don't just wanna limit myself as a rapper, I wanna produce, mix, master the sound and maybe even singing. Lol. Of course, I want to take it to next level, that's in fact my only option in life. I left my B.Tech Degree to do music, so I guess there's no doubt if I wanna take it to the next level.
What are your future plans ? Bollywood or Underground rapping ?
My future plans are Rapping as me. I don't wanna rap n be someone I'm not. Bollywood or independent music or underground, my focus is on being myself and so that when I do come up, I come up as myself, not a sell out. I always stay humble n I know I have so much in me to give as a Rapper, so the stuff you're hearing right now, is practice. Work is work, like Maan Saab say,"Kam chhota Wadda nahi, bande di soch hai waddi chhoti". I enjoy working as myself for what is real, but if there's demand, you gotta supply.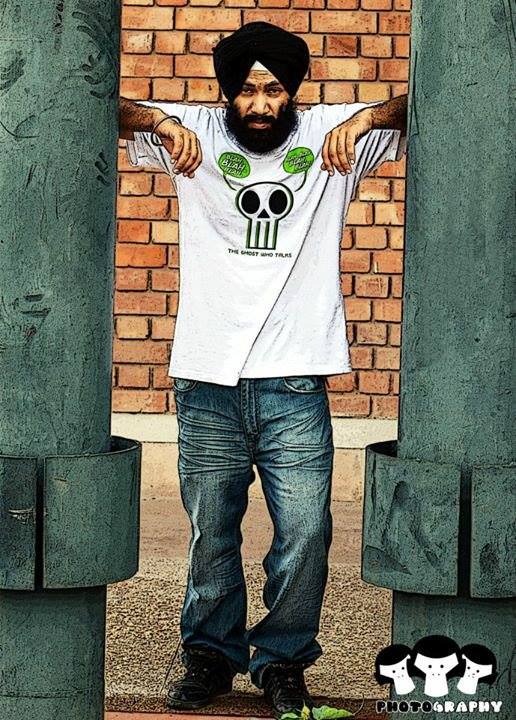 Any message to other rappers about Hip-Hop ?
Oh, lol. Well, not like anyone's gonna listen n follow what I say but anyways. If you're not willing to give up everything for the love of Hip Hop, if you are not willing to put in the hard work in gaining the knowledge of what actually is hip hop, if you don't have the will or the need to learn about the technicalities of rap, what rap really is and how it shud be made…. Quit Hip Hop!
To the young guys, new to the game, real to the game, approach the game like you have something to prove to everyone, work hard, don't listen to anyone, never settle, keep practicing, keep writing, don't just write rhymes, write better rhymes, clever lines, keep at it, Don't Quit.
Last but most important, don't come in this game with the need of only fame. If you want fame, dig a hole and fall inside it, I'm sure the news channels will give u way more exposure than your YouTube Video. Learn to rap first, make a good track, then go towards the visual side.
Thanks, much love, Peace. GD Singh.
Follow GD Singh aka DaSikhRapper
Follow NottoTune