Revelations – Young Bone & Sheikh MC By LunatiX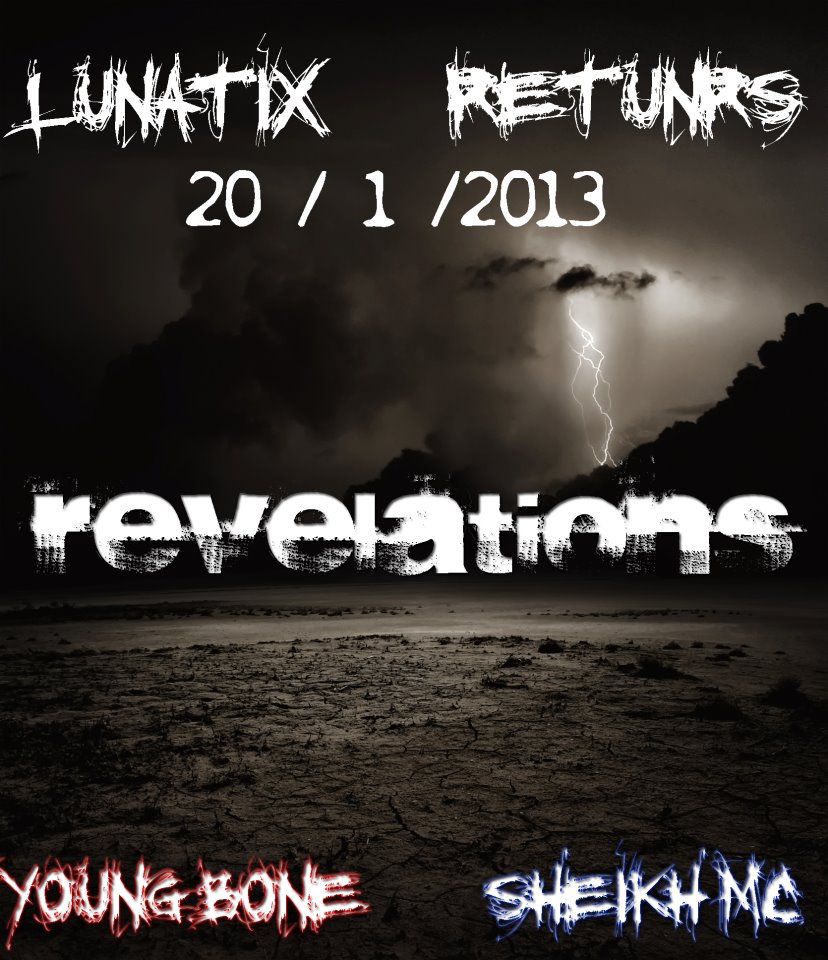 Sheikh Hamid Ali, aka Da Sheikh MC is an east asian, Pakistani rapper born in Tokyo City, , currently living in Karachi, Pakistan. Born in a town near Tokyo city, on 15th Aug 1995. At the age of 2 years, moved with his family to Pakistan. Had interest in Hip hop, got inspired by Eminem, started rapping at the age of 15 years. Started his career in the beginning of 2012. Wants respect and appreciation regarding his talent, nothing else. Its all an artist wants.
Young Bone a Pakistani rapper from karachi with his rap music made by himself all music , lyrics, production everything. All you see and get from here is by him. He was born in Abu Dhabi on 1994 and his child hood days were in dubai mainly he got inspired by people like 2pac ,Dr.Dre,snoop dogg,eminem etc and started this as a career. He wants to gain success by entertaining you by his musical talent.