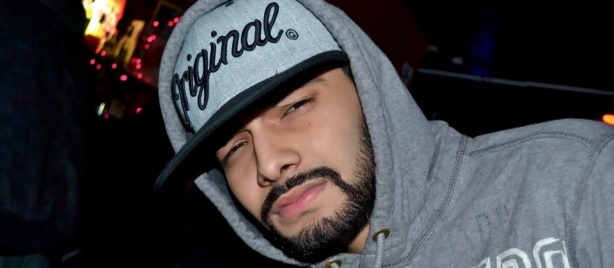 Hide the women and children! Because I-Khan is a beast on the mic and not afraid to show it. Part of the Cerebral Assissins, Hip-Hop crew out of Virginia, I-Khan has been an Emcee eating up the competition since the third grade.  Combining viciously controversial lyrics with sharp delivery, I-Khan flows like a combination of Eminem/BigL/BigPun with a "Desi" twist!  He caught our attention during his auditions for the TeamBackPack Cyphers and we had a chance to catch up with him:

1. Who Is I-Khan?  I-Khan is a Pakistani American Terrorist with a Microphone
2. How'd you get started in the game? I've been rapping forever.  It's like taking a piss in the morning for me so getting into the game was a natural process
3. Wassup with Cerebral Assassins? We're working on our next project right now so you can expect something later this year.
4. Whatchu got planned coming up in the next year? Alot of Music Videos & my own ep or mixtape im not fully sure yet but def a I-Khan solo project
5. Anything you wanna tell your fans and haters? GO LISTEN TO TRACK 3 OFF THE "TONY AND I-KHAN" MIXTAPE and LIKE MY FB PAGE 
Check out I-Khan's solo track, "Off My Rocker 2" produced by iRatz and stay tuned for his feature on "Encore" the Official DesiHipHop Mixtape vol2 coming soon to some speakers near you!