Giving a boost to Pakistani Music Industry, Asim Azhar, the Pakistani  Justin Bieber released a brand new song 'Hands in The Air'. Shani Haider is the music director of song and the video has been directed by Aslam Sanghaar.
Having won the hearts of thousands of fans in his native Pakistan, 16 year old heart throb, Asim Azhar, is getting ready to set the world on fire.
Eager to share his talent with the world, Asim showcased his charisma and youthful energy through a series of youtube cover videos to his favorite songs. His hit Urdu Remix to Frank Ocean's Thinking Bout You catapulted Asim into the limelight over night. Known to some as the Pakistani Bieber, Asim's videos are regularly played on TV with a rapidly growing fan base, already at 10,000+.
To know more about the artist visit his Website – http://asimazhar.com/
Hands in The Air!
[youtube id="tuveaxlJimI" width="600″ height="350″]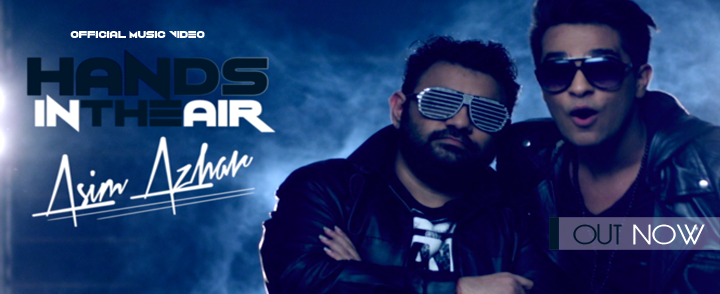 Artist: Asim Azhar
Song: Hands in the air
Music: Shani Haider
Director: Aslam Sanghaar
D.O.P: Rana Kamran
Edit: Sohail Ansari
Post: Post House
Kazman Productions