Jay Sean's much anticipated album 'Neon' finally hit the stores! This is really a piece of his mind. An album that he's been working on for the past four
years, 'Neon', faced numerous ups & downs.It first started out as a project that Jay Sean called Freeze Time, which basically did just that. "It got frozen in time and didn't come out." Jay added, "and guess what, I've changed the name and scrapped it; I'm done with Freeze Time; I'm over Freeze Time." Jay Sean had a new way of thinking about his album, and was ready to do something different. So, he switched the title to Worth It All. And we thought that was it. Buuuut, no. He changed his mind once again! And changed pretty much everything a few more times before finally deciding to switch it to Neon. Wow, all that makes my brain tired. Seriously.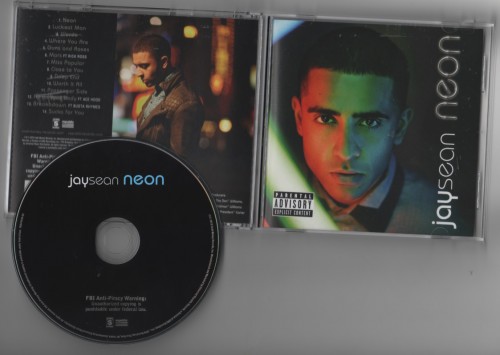 The album's first official single, Where You Are, was followed by the second single, Mars, which featured rapper Rick Ross. Neon has received mixed reviews from listeners, but its worth listening to because Jay Sean put four years of hard work into it. With featuring artists such as Rick Ross, Ace Hood & Busta Rhymes, Jay Sean added a bit of variety to his line up. "I really want the album to last the test of time, that's why I took my time with it." said Jay Sean about Neon. In an interview with CBS News, Jay Sean shared his thoughts about the album, the struggles, the experiences, as well as his fans.
Take a listen to the album, and let us know what you think!