Are Jay Sean, Juggy D and Rishi Rich thinking about working on new music together? We think so. No, we know so! In an interview with DJ Nihal from the BBC1 Radio, Jay Sean was surprised by Juggy D in thestudio, and Rishi Rich. An unsuspecting Jay Sean reminisces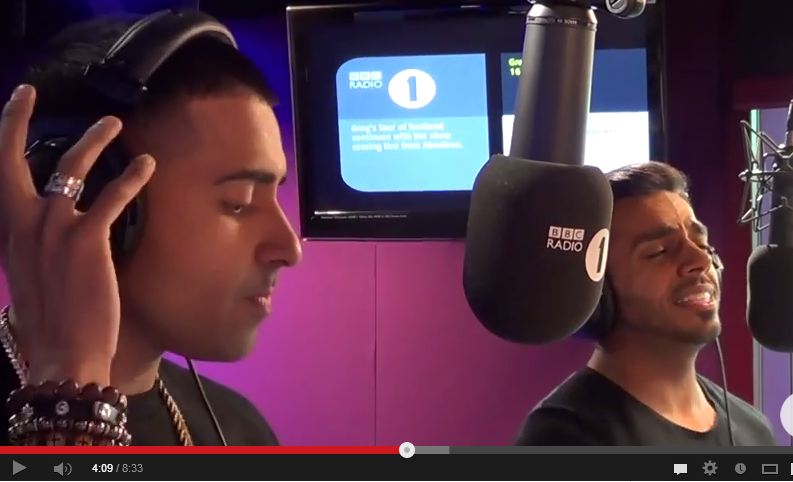 after reuniting with Juggy D, who just randomly walked into the studio. Rishi Rich was there too, on the phone from Maldives. They celebrated 10 years since the Rishi Rich Project, which became a hit among the British Asian community, and all over. Looking back, Jay Sean's been through quite a lot in the past ten years! BBC1's DJ Nihal later coaxed them into giving their word to work on new music, which they all gladly agreed to do in 2014 after the Neon Tour.
Watch Exclusive footage from the BBC1 Studio
Jay Sean, Juggy D, Rishi Rich
[youtube id="CoI6DpCuvoA" width="600″ height="350″]
The three collaborated on numerous songs through out their careers, and teamed up again to perform Dance With You on air. A refreshing blast from the past celebrating all of the changes Jay Sean went through over the years. His fourth studio album, Neon, recently hit the stores with a new and improved outlook, and promises a good experience for all of his fans – past & present.