HAA – Zora Randhawa Ft. Mofolactic & Dr. Zeus (Teaser)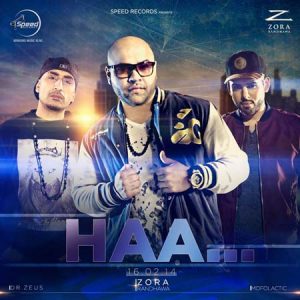 The well known Music Producers are back on track. Mofolactic & Dr. Zeus the famous Punjabi music producers are going to hit the charts again soon with this new song HAA by Zora Randhawa. Earlier Mofolactic produced a song named HAA with G-Ta and that was the biggest hit of the UK & Punjabi music industry the music was sick with a Punjabi and techno flava. This is the new project by Dr. Zeus with the artist Zora Randhawa. Do you guys think that this new song HAA will break the records again like the other one.
Wait & Watch for the full release of the song till then look at this awesome teaser.
[youtube id="95fDnCgvU8Q" width="600″ height="350″]
Dr. Zeus [https://www.facebook.com/DrZeusOfficial]