BBC Nihal Interview – Jay Sean, Rishi Rich & Juggy D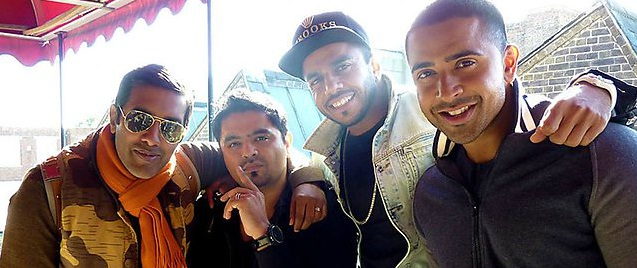 Nihal from BBC Radio 1 is interviewing Jay Sean, Rishi Rich & Juggy D on their new project Reunion. Nihal looks quite interested to know about the project had it started yet are Juggy D & Jay Sean working on their vocals and is Rishi Rich going to give his music a new touch like he always did.
This is a 10 minutes long interview between these 4 people in Nihal BBC studio. Jay Sean talks about what is happening in this industry is producers are telling their music directors and artists to make a hit and no one is enjoying being in this industry no one is having fun in this industry in making songs anymore.
Nihal is at Rishi Rish's studio getting the low down on the Rishi Rich Project reunion. Has Rishi made the beat? Have Jay & Juggy laid down any vocals? All answers to questions in the show.