DHH Exclusive Interview with J.Hind
DHH Exclusive Interview with J.Hind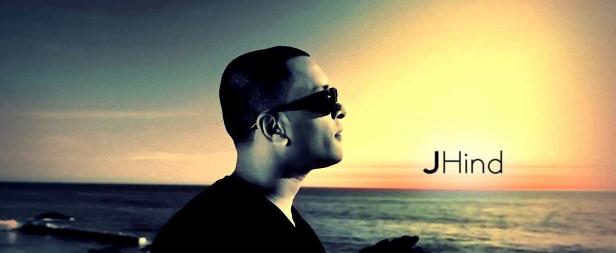 J.Hind can only be described as the ultimate "Hood" to "Bollywood" story. Born and raised to Indian immigrant parents in Los Angeles, J.Hind (born as Dinesh Sharma)was introduced to the American streets at a young age while his parents were busy working multiple jobs. Strongly influenced by his own Indian roots he always viewed his surroundings from two perspectives; his east Indian influences and the lifestyle he immersed himself in America daily. These two cultural influences mixed with J's early love of poetry and hip hop eventually combined and found they're way into our ears through J.Hind's storytelling music.
From an early age J.Hind was destined for a life of music. He toured the world internationally from the age of 5 performing Qawali shows with his grandfather's group. By his early teens J's love for hip hop eventually overpowered all. He began entering freestyle battle competitions and to everyones surprise he dominated! These battles definitely put him on the local map and so began J.Hind's proffessional hip hop career.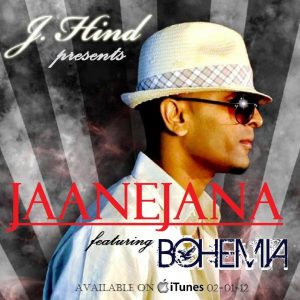 To date J.Hind has had the opportunity to work with some of the most influential people in the entertainment industry such as Akshay Kumar, John Travolta, RDB, Bohemia "Punjabi Rap Star", Colby O' Donis (Konvict Music), Snoop Dogg, The GAME, BaddAzz, Lil Zane, The Stomper, Capone-E, and many others.
J.Hind most recently achieved major Bollywood breakthrough success through his debut Bollywood title track "Who got the Picture" from Percept picture's " 8 X 10 Tasveer" starring Akshay Kumar. J.Hind was also recently featured on B4U TV, Music India TV, MTV India, Channel V, and many other top TV and radio stations of India while working with Bohemia for the launch of Universal Music Group's latest release "Da Rap Star" which debuted at No.2 and worked it's way up to No.1 by it's second week.
We had a chance to speak with J. Hind about what he's been cookin' up in the kitchen:
As you already know 2013 is going to be a very active year for J.Hind & Company. We have partnered up with Super director Tha Razor to take DesiHipHop to a level that will cement its position in desi music history. Effective Dec 25th we just released Shaxe self produced Album "12:24mm" with 10 tracks that are truly addictive and game changing. I am featured on two of the tracks titled "Aag Lagi hai" and "Aaj Mausam"

Aaj Mausam is produced by one of Desi Hip Hop's best kept secrets (Shaxe Oriah) and features the beautiful voice of newcomer Sharon Sharma. The upcoming video for "Aaj Mausam" is directed by one and only Tha Razor & also features (acting feature only) actress Radhika Sharma.(Who interestingly enough plays Bohemia's love interest in his upcoming video for "Beparwah"!). Aaj Mausam is an ode to loyalty or the lack there of in this jungle of life. Both Shaxe and J.Hind have had there fair share of being back stabbed on their journey by those closest to them…looks like there's a storm on the horizon!

Check out the trailer for Aaj Mausam:

Aag Lagi Hai is another prime example of how J.Hind and Shaxe keep changing the game. This track is more about burning up the scene regardless of what you do! From the clubs to streets this one is sure to set the scene on fire! Aag Lagi hai video shoot is scheduled for 3rd weekend of January in Los Angeles.

My 2013 album "Too Far Off" with Shaxe drops 3-13-13 followed by my solo summer EP. New singles with Deep Jandu & Surinder Rattan have been recorded and video shoot will be on 3rd weekend of January. The Deep Jandu club banger "Nishana" produced by Surinder Rattan feat me and Shaxe. I'm also working with Dr.Zeus on an upcoming record as well bro…Meanwhile Solo tracks are ready for the EP as I continue to team up with talent like KE, Deep Cold, TigerStyle, Gujju Bhai, and more…
  So you better stay tuned for "The President of Desi HipHop"!