Rishi Rich has officially split from Tiffin Beats Records and has taken H-Dhami and Veronica with him. Now Tiffin Beats is swiftly moving along and signed Char Avell to their label.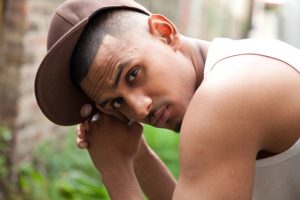 Char Avell joins Mumzy Stranger, Tasha Tah, and Junai Kaden. Char Avell was once an unsigned artist going by the name of Sayfuz. As Sayfuz, this artist released his single "Putting on a Act" which seemed to catch the right attention.
As we wait for Char Avell's new music, he is promoting his U.K. Freshers tour alongside Mumzy Stranger. U.K. fans be sure to check out Char Avell and let us know what you think of his vibe.