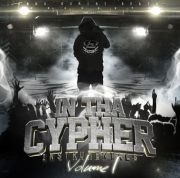 To celebrate the release of In Tha Cypher Vol. 1 instrumental album, Anno Domini Beats has launched their official Song Contest for 2011! Have you got what it takes?
Anno Domini is one of the most renowned underground Hip-Hop producers worldwide. As CEO of the Anno Domini Beats movement, he has achieved over 100 million recorded song plays on the Internet since 2004, topping download charts on the regular and winning numerous awards and accolades including the 2006 International Song Competition in the Hip-Hop and R&B category and being nominated as a finalist for the 2010 Enterprising Young Brit Awards in the Creative category.
Their production credits include: Jedi Mind Tricks, D12, Royce Da 5'9, Rick Ross and many other well known artists.
Anno Domini Nation consists of elite producers such as Anno Domini, 2Deep, Life and Death Productions, Screwholic and Scarebeatz.
For more details, visit: www.annodominibeats.net