As I sit here and listen to some of The Notorious B.I.G.'s best songs that he recorded in his life, mixed by Boston's popular Desi Radio Host DJ Pup Dawg, I can't help but think of all the years I spent listening to Biggie's timeless classics. I've been a lifelong Biggie fan. During my teenage years, I got into the whole "Tupac Vs Biggie' debate with my friends. But, over the years, I realized how important both of the artists were. Their styles were completely different, and both are more than capable of blowing up speakers all over the world. My teenage self would probably hate me for saying this, but after listening to countless classics by Biggie, I feel like he's THE dopest lyricist and rapper in the world. His flow is ALWAYS impeccable and his rhyming structure can't be matched by anyone.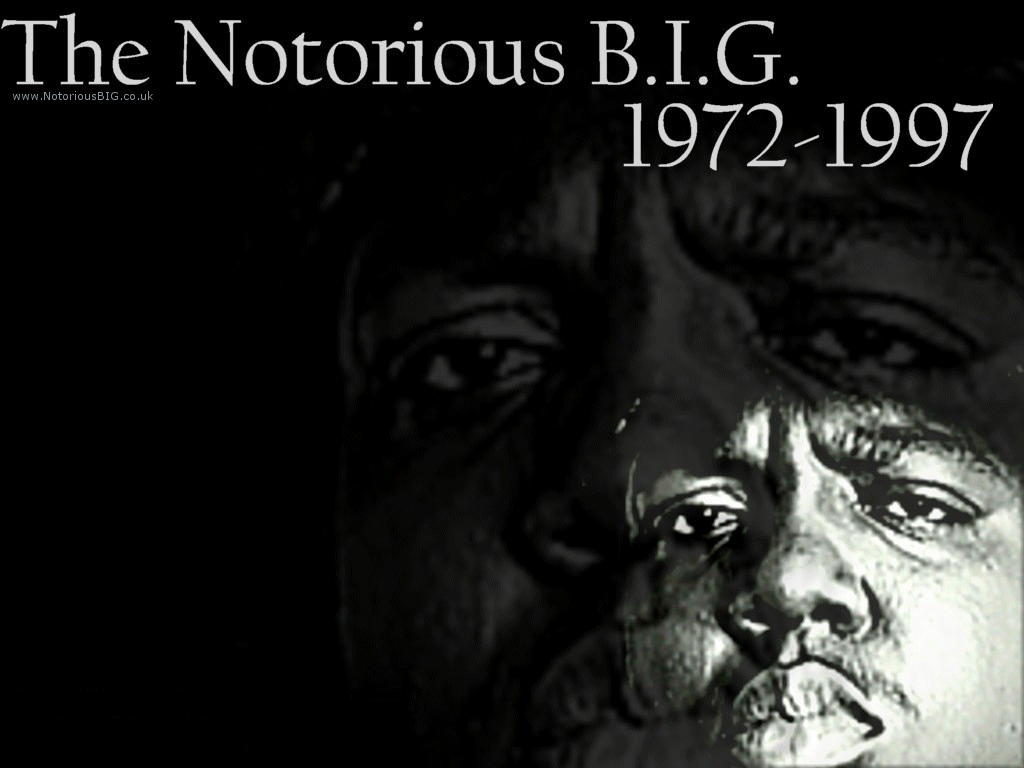 5 Lessons Learned from Biggie Smalls
1- Doesn't matter where you're from, hard work leads to success.
Biggie was from one of the most difficult neighborhoods – Brooklyn – yet, he never stopped following his dreams. He kept on working at it, even through the worst of times.
2- Speak out your dreams, and share your vision.
Biggie talked about runnin' the game loooong before he ran it. In all of his lyrics, he speaks from the perspective of a successful person. Even in his first singles and freestyles, Biggie talked about how much of a boss he really is, long before he was world famous.

Biggie Smalls rapping when he was 17, long before his fame.
3- Hustle Hard, and stay focused.
Biggie used to do a lot of things to make ends meet. He sold drugs, rapped, and did pretty much anything he could possible do to pay the bills. His lifestyle could've easily earned him enough street cred to retire as a drug dealer, but he wanted more from life and that's when he focused on rapping. Now, I'm not saying it's good to sell crack, but the lesson learned from this is that you gotta hustle hard to achieve your dreams, and never lose focus.
4- Believe in yourself, specially when others don't.
"Yeah, this album is dedicated
To all the teachers that told me I'd never amount to nothing
To all the people that lived above the buildings that I was hustling in front of
That called the police on me
When I was just trying to make some money to feed my daughter" – The Notorious B.I.G. – Juicy

One of the last interviews by Biggie, he freestyles about life just 8 days before he died. 
5- Don't be an asshole.
Tupac and Biggie fought a lot. Verbally, physically, they probably shot at each other too (even though they deny that!) But in the history books, you can easily notice who was the nice guy. Tupac released numerous diss songs against Biggie, recorded a song dissing his wife and his crew, Pac even publicly shamed Biggie numerous times. But, did Biggie respond with any direct disses? No! 17 years later, no one can say anything bad about Biggie's demeanor and personality. He is deemed a comedian by his peers, and someone who always cracks jokes.
————-
Even though Biggie's life and his achievements can't be summed up easily, here's a highlights reel that tried hard to sum it all up in a simple way.

Rest in Power Biggie Smalls