Reggae Rajahs presents DJ ANGELO – UK's No. 1 Party Rocker
Reggae Rajahs presents DJ ANGELO – UK's No. 1 Party Rocker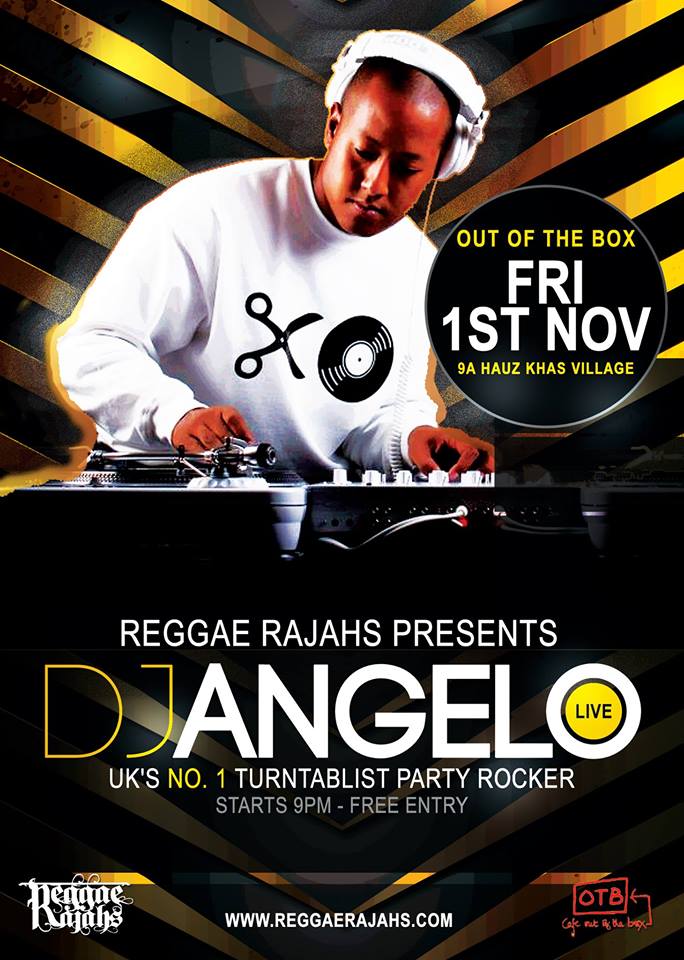 Reggae Rajahs in collaboration with Out of the Box presents one of the UK's most acclaimed turntablists, DJ Angelo. Known for his ability to set dance floors alight all over the world, Angelo has shared the stage with the likes of Skrillex, Diplo and Public Enemy. A multi award winning artist, he is one of the world's foremost party DJs.
DJ Angelo
With over 15 years experience, a string of DJ accoldades, and the relentless determination to perfect his craft, Angelo deservedly holds a place as one of the world's most respected and "complete DJs" – successfully straddling the complex arenas of Club DJing, Turntablism, Exclusive Parties, remix/production, and much more. DJ Angelo's appeal is universal, and with support all over the world, he is no stranger to rocking superclubs, festivals, high-profile events, and underground parties on a global scale.
Not satisfied as being labelled as only a "scratch DJ", Angelo invested years into his craft, researching genres and the art of orchestrating emotions through music, all in aid of honing a unique style and brand of entertainment which he entitles "Feel Good Fusion".
DJ Angelo's popularity may be soaring but his love for great music and pride in his art, ensures that he never becomes complacent. As the music scene keeps evolving and genres continue to blur, Angelo stays in focus to exceed the expectations of his ever-growing audiences on an international scale.
http://www.djangelo.co.uk/
http://www.youtube.com/djangelouk
http://www.soundcloud.com/djangelo