Vishal Dadlani speaks out against Yo Yo Honey Singh on Junior Indian Idol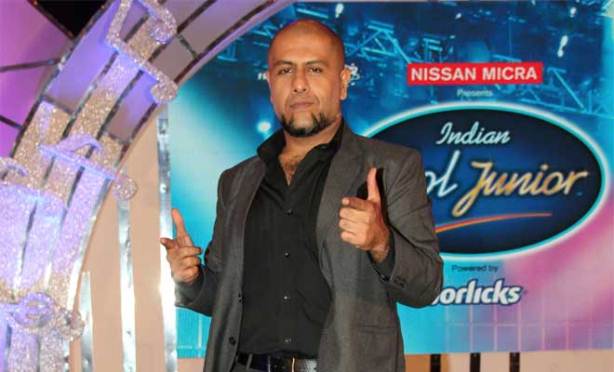 A very young Sikh contestant on the children's singing show Junior Indian Idol repelled world renowned music composer, VishalDadlani by rapping out lines of Yo Yo Honey Singh's track. After hearing the child out Vishal asked him if he even knew what he was singing, "Focus on things that suit you. Don't sing about things like these," Vishal gently reprimanded the child.
So is Vishal Dadlani opposed to Honey Singh's brand of sexually charged songs? When contacted Vishal Dadlani protests,
"I am no fan of Yo Yo Honey Singh's lyrics. But I am all for his right to write and sing what he wants. Art will always reflect life. And sadly, these unfortunate lyrics and their undeniable popularity are a reflection of a certain reality."
Vishal feels the adult content of Yo Yo Honey Singh's music must not be exposed to kids. "I do feel that they are not appropriate for kids. I strongly feel that if an artiste's music is high on sexual content it should say so on the album cover, or on the download link. We need to ensure that there is a mechanism that directs adult content towards adults."
About reprimanding the child who rapped, a la Yo Yo Honey Singh, Vishal avers, "It is very important to have clearer parenting guidelines in this country. Parenting should evolve to a point where parents are made responsible for what their children watch and hear. Since parents are unable to educate or control their kids, I think it's our duty as judges on children's music contests to point it out to the child if what he sings is not suitable to him." Vishal feels there is a market for all kinds of music. "We must stop blaming producers for selling explicit music content. There is a market for sensuality, sexuality even perhaps for crudity. And the sooner we stop being hypocrites about it the better." Parental monitoring of what children listen to and a clear in-your-face indication of the music's intentions is vital to safeguarding children against music unsuitable for their age. Says Vishal, "Who is responsible for what a child hears? Censorship is not the answer. Judicious parenting coupled with an effective demarcation-and-rating system are the solution."
Yo Yo Honey Singh is completely in agreement with Vishal.
"Though I don't think I sing anything vulgar, I do think some of my songs are not for children. Unfortunately or fortunately I've a sizeable fan-following among kids and they do tend to memorize my songs. I just have to be more careful about the content. But I can't stop kids from singing my songs."