The best part about uncharted territory is that you always discover something new. That's how it was for HipHop in the Golden Age, undoubtedly in the 80's and early 90's when diversity, ingenuity, quality and it's influence were at the highest levels. Every artist had original content, unique flow and were going through a period of self discovery with strong Afrocentric and political influences. Writer William Jelani Cobb says
What made the era they inaugurated worthy of the term golden was the sheer number of stylistic innovations that came into existence.
Rolling Stone said that the '80's was a time "when it seemed that every new single reinvented the genre." Some of the greatest advances in rapping techniques were made by the likes of Big Daddy Kane, KRS-One, Rakim, Chuck-D. Artists like Run D.M.C., NWA and Public Enemy with strong black nationalistic messages representing current affairs i.e. Fight The Power. The 80's were a time when HipHop was a platform that helped uplift the community, gave the people a voice and a chance for real freedom. Rappers had an individual sound that was dictated by their region and their communities, not by a marketing strategist.
HipHop has definitely evolved over the years, not just around the nation but around the globe. The youth of South Asia (India, Pakistan, Bangladesh), often referred to as "Desi" meaning "one who is proud to be from their motherland", have only recently began their journey of self discovery through HipHop. See what KRS-One has to say about HipHop, Spirituality and The Bhagavad Gita and Deepak Chopra on HipHop Yoga. South Asia, HipHop and Spirituality share many deep rooted parallels that have yet to be discovered – from the sound and structure of the scriptures to the messaging of universal equality. With South Asian (Desi) rappers like Machas With Attitude and Mappila Lahala and Street Academics in India, The Rap Engineers in Pakistan and Mandeep Sethi in the US and beyond – we have faith that there is a silver lining for HipHop and that the real Golden Age is only just beginning!
So let's go back in time and see what the '80's were all about. We're going to take a look at what the top 10 albums of the '80's were according to Rhapsody.com.
#7. The D.O.C. – No One Can Do it Better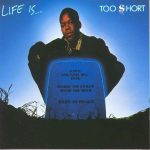 #6. Too $hort – Life Is…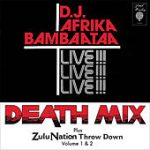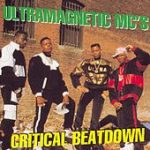 #4. Ultramagnetic MC's – Critical Breakdown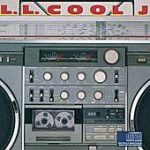 #2. Kool Moe Dee – How You Like Me Now