"The Truth", award winning British Asian emcee, releases his official album 'Tum Kya Jano'.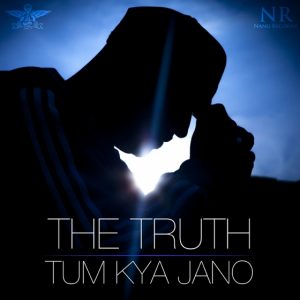 "Tum Kya Jano" has got to be one of the biggest East meets West type Desi Hip-Hop albums to date with an array of talented artists and producers, including Jammer (Boy Better Know), Romay, Kandman, RKZ, PropheC, Zaheer and Pinju.  The Truth has had a rollercoaster ride over the past 12 months. From performing at the Glastonbury festival last year to earning a spot on BBC Radio 1's coveted playlist, he has been at the forefront of the new generation of British Asian artists. His debut album 'Tum Kya Jano' is set to release on 8th August and features 15 tracks including 'Jaan Jayegi', 'Kya Karoon', and 'I Make Em Say'.
On his first album, The Truth says, "Tum Kya Jano is an album that showcases a unique style of UK urban music with an Desi twist. With the help of some talented producers such as Bobby Wonda, Mentor, and DJ Fricktion, we've created a fusion which marries the two genres to good effect. If you like what you've heard from me so far, the album is an extension of that flavour and I hope the fans enjoy every track!"
The latest single to be released from the album is 'Never Scared' featuring Raxstar and Mehi.
The Truth comments, "Never Scared features the Punjabi vocals of Mehi, who's been a vocalist on a few tracks with me now and we have built a good chemistry with our two unique styles. Raxstar has been a very popular artist this year as well so it was good to have him feature on this song as well to add a new dimension. The production from DJ Fricktion is immense!
He's had an amazing year as well winning Best Mixtape DJ in the OMA Awards and also working with hip-hop greats such as N.O.R.E, RZA, Styles P and Raekwon. It's a great track to release the album."
itunes: http://itunes.apple.com/gb/album/tum-kya-jano/id549124064