The Truth is a London rapper who has always played his own game on the music scene. Keeping his raps raw and real, The Truth adds some added flair to his next release with a collaboration. We can expect to hear G-Deep on The Truth's next release!
G-Deep is a New Jersey local with international appeal. G-Deep launched his career as a Bhangra act, followed up with a Hindi album, and is now on a more urban route. G-Deep has wored with the likes of Mobb Depp, so he know a thing or two about good Hip-Hop music.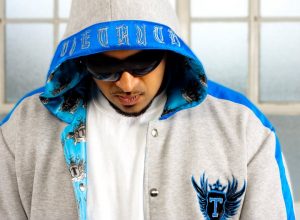 The Truth
G-Deep heads into his studio to play us a snippet of the upcoming release; we get a taste of the intro sketch and G-Deep reveals the song is titled "Desi Aa Gaye Na." With G-Deep repping Desi and The Truth bringing Hip-Hop let's see what this team comes up with!