The Set of 'Cloud 9' – Alive with the Colours of Holi
.

For Immediate Release: 26th March 2013

The Sets of Cloud 9 were Alive with the Colours of Holi!
The sets of brand new British Asian soap Cloud 9 were vibrant and lively with the
colours of Holi on Monday 25th March!
The soap is a fresh new incentive introduced by Zing, which is one of the UK's leading British Asian television channels. It features talented young actors such as Valmike Rampersad who plays lead character Ajay and Rakhee Thakrar playing female lead Simran.
Filmed on location in Harrow, the characters celebrated the Hindu festival of colours for a special episode dedicated to Holi, which is the Hindu festival that marks the beginning of spring. It is traditionally celebrated by throwing coloured powder in order to say farewell to winter. The episode will air on Wednesday 27th March at 6.30pm – the actual day of Holi! The show is aired Monday to Friday at 6.30pm and repeated again at 10.30pm.
Dressed in traditional costume, favourite characters from the soap – Ajay, Simran, Johnny and Ben – celebrated the coming of spring on set by partaking in the traditional throwing of coloured powder. Recreating a traditional Hindu household in a specially chosen house, there was much singing, dancing and laughter on the brightly coloured set in Harrow!
Cloud 9 is the first ever British Asian soap to be filmed and broadcast here in the UK. The daily soap series was created specifically for the UK Asian audience and is truly representative of British Asian culture. The storylines are reflective of the issues British Asians face today including friendships, culture clashes and romance.
This week amongst all the excitement of Holi, Ajay and Simran's relationship declines even further after Ajay violently lashes out at Johnny, ruining Simran's Holi party.
This special Holi episode is your chance to experience firsthand just how young British Asians celebrate the vibrant festival of colours in the UK!
The Facts:
• First ever British Asian soap
• Follows the story of young British Asians building a life for themselves.
• Launched on 7th Jan 2013
• Shown on Zing (Sky channel 789, FreeSat 509),
Monday – Friday @ 6.30pm and repeated at 10.30pm daily
• 47% of its viewers are under 35 years – achieving its aim of hitting
the 2nd & 3rd gen South Asians
• 42% of its viewers are social class AB
The Characters:
Ajay – (played by Valmike Rampersad) Male. 24 years old. Hindi by nationality but very English. Mummy's boy left home. He's cowardly and fearful yet is trying constantly to prove everyone wrong. He wants to prove he can live in the big bad world and fend for himself. Eventually he starts proving this by building up his character, courage and determination to get further in life.
Ben – (Played by Johnny Sachon) Male. 25 years old: Ajay's roommate. Immature and irresponsible in every sense of the word. Does whatever he can to just about survive but lacks any form of real motivation to move away from his games console / can of lager.
Simran – (played by Rakhee Thakrar) Female. 25 years old: Friends with Nisha and Raj. She is wanted by Ajay. Hindi background. Very intelligent, focused and driven woman. Cares not for family, love or children but for money and personal progression. She is not one to mess around with. Often known as quite heartless especially when in business. Deep down, she is much more vulnerable than she will let you believe.
Johnny – (Heman Gambhir) Male. 26 years old: Nisha's son. Works for Imran. Mean yet very loveable from the outside view. He's a tough, womanising machine who can pick up any woman he likes. Although he uses women for one reason only, he is never seen as a character to hate but more of a character to take in a more light hearted fashion. He wears his clothes like a rock star.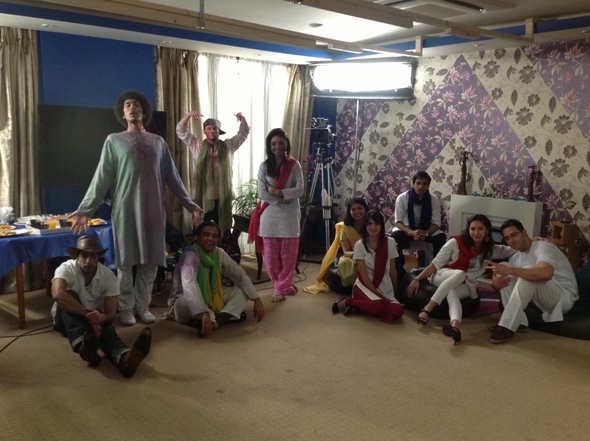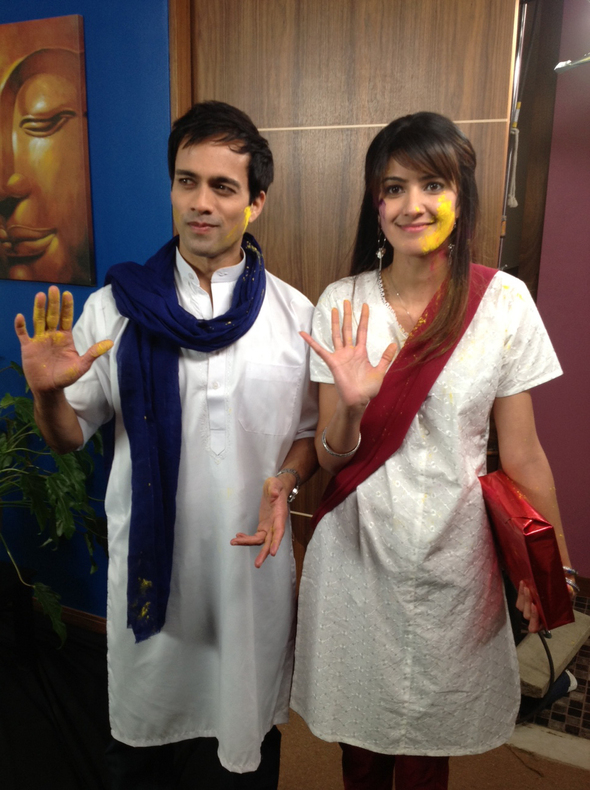 .
For further information, images and to arrange interviews please contact Media Moguls:
Bea Mahmood: E: bea@mediamoguls.com
M: 07513 53 25 20