December 1st, 2013, marked the day when Thane city witnessed one of the best Hip Hop events which was organized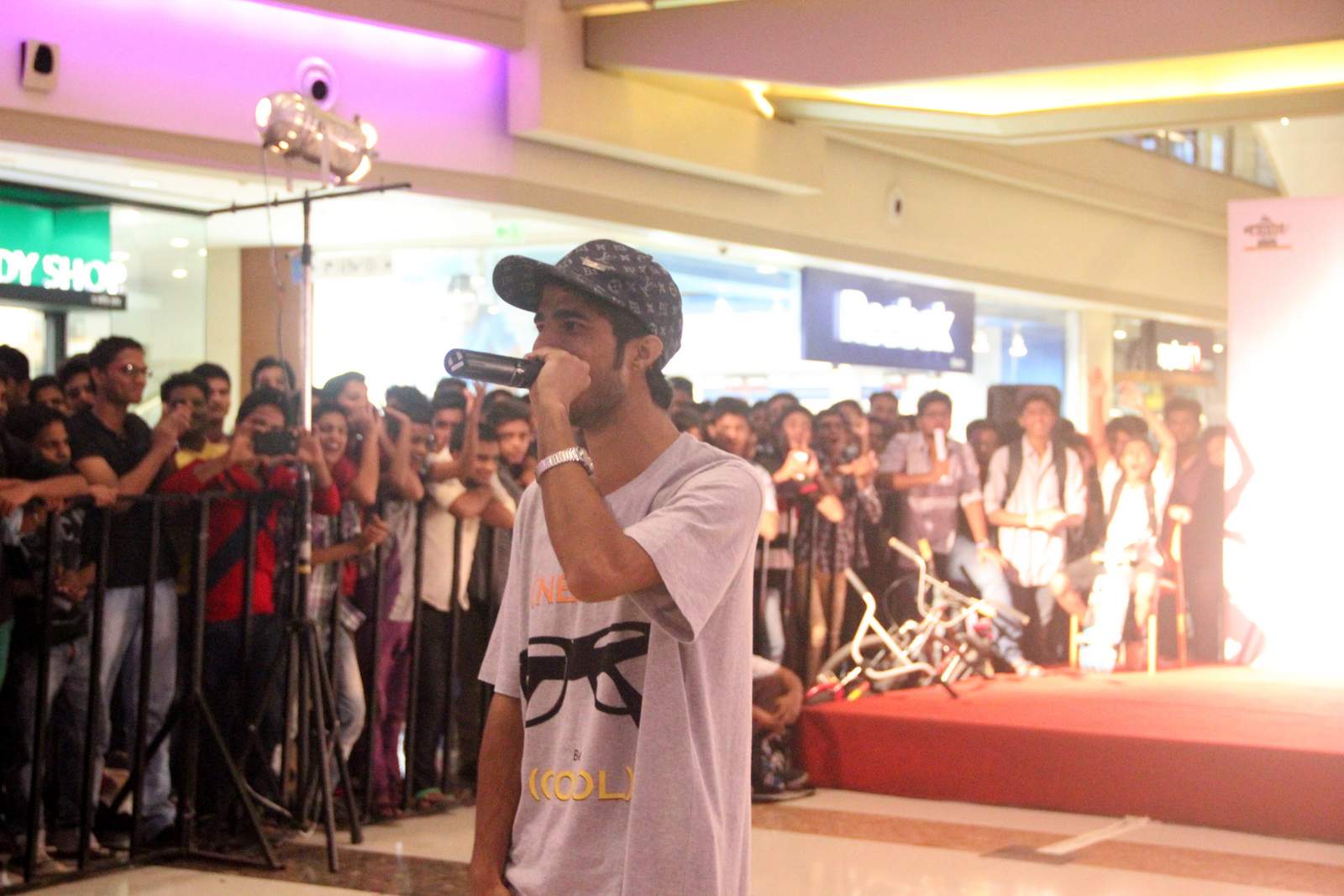 by THHM- Thane Hip Hop Movement. THHM is an organization formed by Virat Pawar to promote and support Hip Hop in Thane and around areas. Last time THHM had organized a local event calling off few rappers from Mumbai like R.O.G.E.R , Poetik Justice , Rohan, among many others.

Something HUGE
This time THHM thought of doing something huge and taking Hip Hop to the next level, so THHM planned to organize a huge event. Virat Pawar (Founder of THHM) and Sarvesh Gurav (Team Manager) worked for 2 long months so that they could put up this event. After struggling for a long time they couldn't get proper sponsorship so the mall decided to help THHM with providing some sound and banner! POP SPLAT were the official Media partners for the day.
The event started at 6:00 PM in Korum Mall, Thane, around 70 artists came there to perform. It was like the entire Mumbai Hip Hop under one roof. Artists like A-List, Enkore, BeatGranade, Paroboy, ParryG, R.O.G.E.R , Poetik Justice, A Gee, Noxious D, Skin and Bone, D-Cypher, Dannie Marshall. Prof Deman performed over there as well. Crews like High Down Crew, Beat Scanner also performed, 13.13 crew who won the International Hip Hop Champion ship made a guest performance. According to the mall there were more then 3000 people who witnessed the event.  Some BMX riders also performed some of their stunts over there.  Parry G came here straight away from Kashmir."It was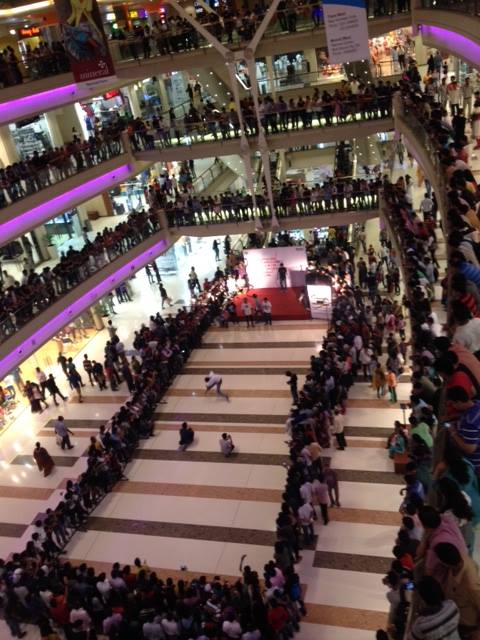 hard to manage so many artist and people but then we had to do it to keep the event up" said Virat Pawar.

After asking Virat about THHM and its motive and inspiration he said that "Thane never acknowledged Hip Hop rather people never knew what is Hip Hop, Mumbais artists never came  to Thane maybe cause of the same reason or maybe cause it was too far away from western line, I though lets bring some Hip Hop in Thane and got my homie Sarvesh Gurav aka Survive Kid to work and we did this event together" This event was also powered by Red Bull, They provided limited cans for all the artists!  The event which was supposed to get over at 8 was extended till 9:35 PM, the event ended with a freestyle cypher of bboys and rappers together. The people out their enjoyed Beatboxing a lot! The crowd went Crazy out there. 100s of people were standing there for hours leaving their shopping aside. Last time THHMs event got around 150 people to see and this time around 3000 people, its indeed a great progress.

Thane Hip Hop Scene
THHM is made to support and promote Hip Hop. After asking about upcoming event THHM, they said We are planning to bring entire Indian Hip Hop in one roof soon but before that we would like to put up some more events. Probably our next event will be something different from last two events. Its time for Hip Hop to rise. Thane Hip Hop Movement is taking the initative and doing their bit.Other then live events THHM will be brigin something more for all the hip hop heads too.

Written by Staff Writer

More photos from the event