TaZzZ & Immi – SHUTDOWN ft. DJ Surinder Rattan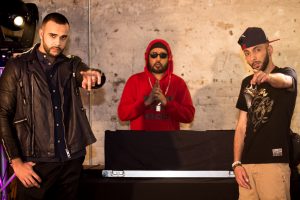 Dj Surinder Rattan is a famous UK Dj artist he has done many songs with top Punjabi artists from UK and all over the world. Listen to this new sick beat of his on this new song by TaZzZ & Immi.
SHUTDOWN is the brand new single that is sure to set the tone for an exciting 2014 from all the talented artists involved.
[youtube id="R6vvv85L1ao" width="600″ height="350″]
TaZzZ takes a break from producing duties and hooks up with one of the pioneers of the Urban Asian music scene DJ Surinder Rattan (The Lick, OMG, Has Has & many more). TaZzZ and his protege Immi both lace the high-octane musical soundscape with clever punch lines and lyrical supremacy.
Shutdown represents the UK sound to the fullest connecting the artists from London to Manchester and Leeds with no weak links whatsoever.
Follow TaZzZ On:
Facebook: http://www.facebook.com/tazzz786
SoundCloud: http://www.soundcloud.com/tazzzmusic
Twitter: http://www.twitter.com/TazzzArtist (@TazzzArtist)
Instagram: http://instagram.com/tazzzartist
Follow Immi On:
Facebook: http://www.facebook.com/immi.artist
Twitter: http://www.twitter.com/ImmiArtist (@immiartist)
Instagram: http://instagram.com/immiartist
Follow DJ Surinder Rattan:
Twitter: https://twitter.com/SurinderRattan (@SurinderRattan)