Member of Mohali Brigade and founder of Kala Kurta Gang Sikander Kahlon Today escalated the enthusiasm among his fans by announcing the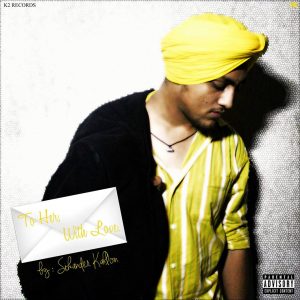 release of his new Mixtape on this Christmas and 3 New Videos beforeNew Year. Sikander Kahlon gave this update on his Facebook Profile.
Sikander haven't revealed the name of his upcoming mixtape and videos. but promised to provide the best content as he does.
Sikander Kahlon earlier this year released his 4th Mixtape called 'To her, with love'. It was a Super hit Mixtape in Underground featuring some of the topnotch artists such as The Hk, Immortal Singh and Veer Karan.
Kahlon is also famous for his some hit numbers as 'Midnight Drive', 'Bhagat Singh', 'Jad tak tu chahundi' and many more.

Follow Sikander Kahlon!