Royals – Lorde – Vamsi ft. Ace
Royals – Lorde – Vamsi ft. Ace
[youtube id="SBQnggkF7kI" width="600″ height="350″]
'Royals' is the official cover of New Zealand singer-songwriter Lorde fromher The Love Club EP (2012) and debut album, Pure Heroine (2013) "Royals" is a minimal and art pop song. Lyrically, it expresses protagonistic disdain for celebrities' lavish lifestyles and vows that she will not become one of them. "Royals" is a minimal song that incorporates elements from different genres. Along with mainly chillwave, the song is influenced by art pop, pop, grime, ambient and blues. It follows the typical blues chord progression of D-C-G and is written in the key of D Mixolydian. It plays in common time at a slow tempo of 85 BPM. The track has a similar rhythm to a snap song, with its instrumentation of "fingersnaps and toe-tapping bass." The lyrics are described as turning "the aspirationalism of hip-hop culture on its head". The song concerns the luxury and lifestyle of pop artists.This is covered by Vamsi Krishna from Mumbai and also featured on the track is Mumbai's Finest Rapper 'Ace aka 39 .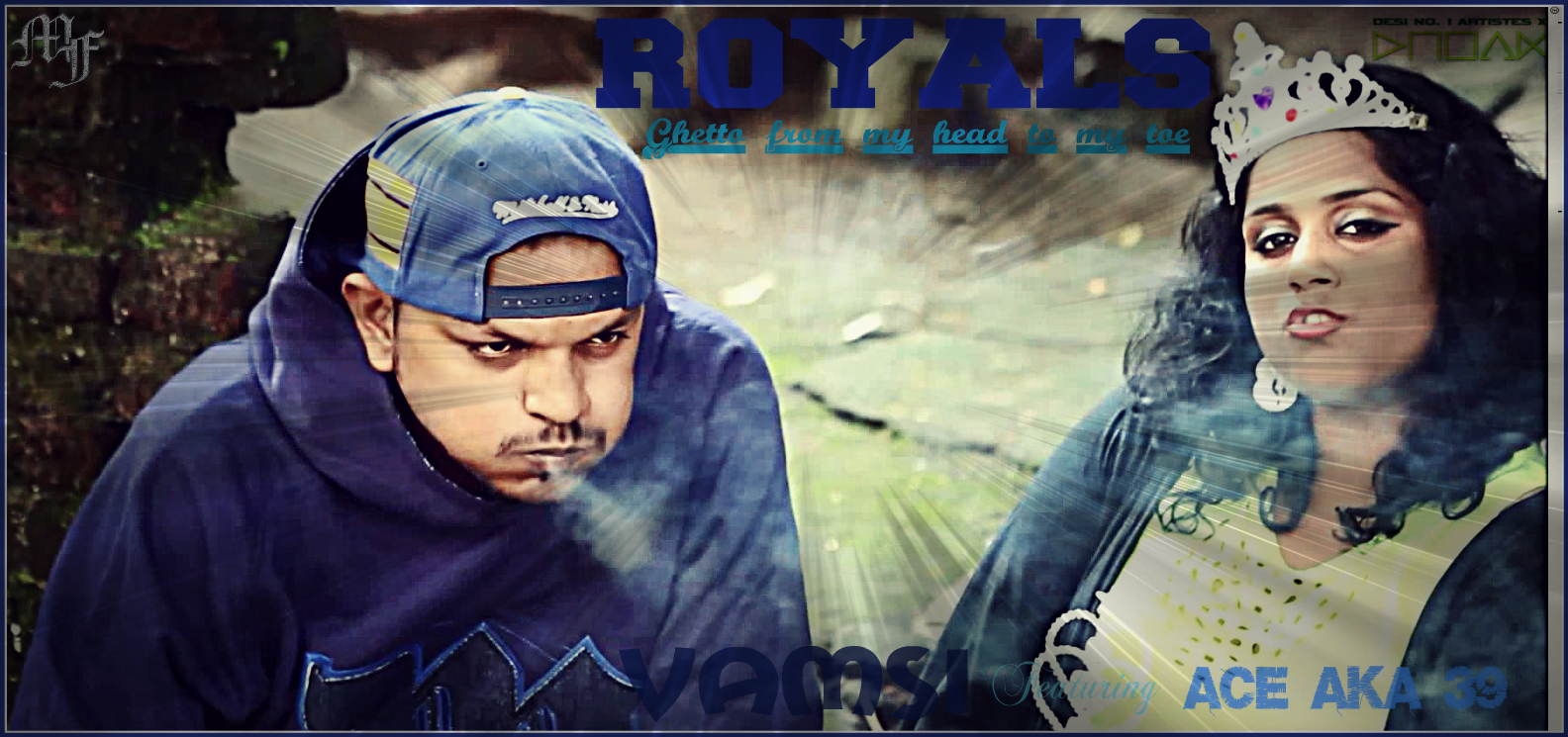 Title – Royals (Ghetto from my head to my toe)
Artist – Vamsi Krishna Ft Ace aka 39
Produced by – Joel Little
Mixed and Mastered at – Dreams Digital Studio.