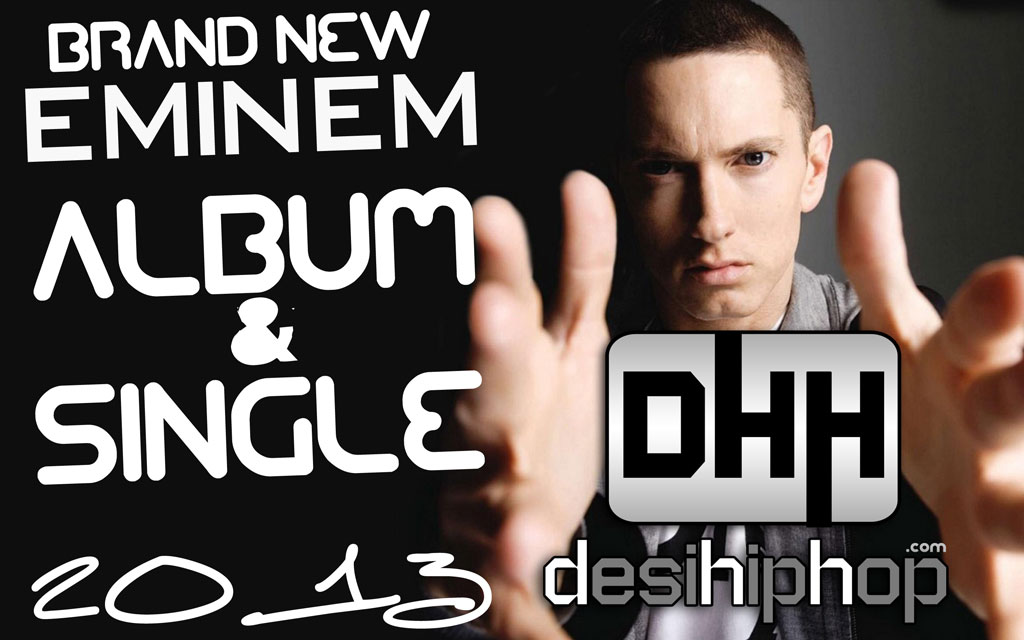 We have our hands on a brand, new Eminem single! Yes, you read that right. Eminem's coming back! With a new album, new single, new everything. And I don't know about you, but growing up, Eminem playedan important role in my life in terms of dealing with my teenage angst. And all those memories flooded back into my mind as soon as I heard this exclusive new single. And guess what, even radio stations don't have it yet. We have the exclusive single, right here, just for you, on DesiHipHop.com. See how we hook you up? Right. Now 'Like' us on Facebook, or we'll just keep this exclusive music to ourselves.
Watch the Exclusive Album Announcement : #MMLP2
November 5th 2013
[youtube id="SBDfRdz6yGI" width="600″ height="350″]
Marshall Mathers LP, back in 2000, was iconic. It made Eminem blow up, from his humble beginnings to super-stardom. Tracks like "Stan", "Real Slim Shady", "The Way I Am" and many others defined him. Fans of his music knew every single lyric in that album, from the USA to India, to the Middle East, to Australia. That album made Eminem a global force in Hip Hop. Now, he's coming back with a sequel to the legendary album on November 5th (Guy Fawkes Day. You don't know what that means? Watch 'V For Vendetta' again). All of this is too exciting. Check out his latest single, Berzerk to get an idea of what he's coming up with. Let us know what you think.
Listen to the Exclusive New Single : Berzerk
There you go. It has the same intense, spazzy, energy that Eminem brings to every single track. It has his crazy Multi-syllable rhymes, and his unique style. Let us know what you think about it. Also, just because you Liked us on Facebook, here's another brand, new single by Eminem. This one's a soundtrack for the new 'Call of Duty' Video game.
Another New Eminem Song : Survival : OST Call Of Duty
San Cha
Insane [Prod. Stimey Beats]
Let us know your thoughts. Do you like the new Eminem singles? And how excited are you about the album dropping on November 5th? And, here's a funny cat video.