A New Delhi woman gets raped and the public reacts by getting popular rapper Honey Singh arrested for abusive lyrics?!

Happy New Year was not what Honey Singh was saying at the start of 2013 as he found himself in the press for all the wrong reasons. After the much publicized gang-rape incidents in India, a certain song of the Punjabi rapper's came to light and an FIR was lodged against him, complaining about the controversial lyrics. This led to his New Year's Eve show at the Bristol Hotel in Gurgaon being cancelled. Honey and his management have released a statement to say the song, which promotes sexual violence against women and seems to add an element of pride to it, was not written or sung by Honey Singh.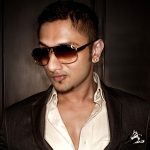 This is not the first time that the rapper/producer, who originally hails from the Hoshiarpur district of Punjab, has found himself being condemned for vulgar lyrics, but am I the only one who thinks that this time it has just been blown out of proportion? What has happened in India recently is horrific but the important thing to remember is that there is allegedly 1 sexual assault a day and these recent cases have only come to light because the media have finally decided to take note of them. I don't understand why women's groups and activists have decided to start an online campaign against Honey Singh. FIRs are being lodged all over the country but a few days ago the Punjab police declined to register a case. Why? Probably because they have more important things to do, like tackle the actual crimes that are occurring in the country.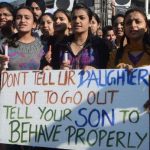 Surely it is apparent that Honey Singh is simply being made a scapegoat and that the real culprits, the Indian Government are getting away with being blamed. The International Villager, as he calls himself, has said he did not write the song and even if he did, do you honestly think if he is banned from singing, rape cases in India will stop? As the joke that is going around on social media networks says, people appear to have confused "raper" with "rapper." All jokes aside, when the Indian police are telling a rape victim to marry her attacker instead of pressing charges, there is definitely something wrong with the system. Corruption in the police is not a new thing in India and the only way these things can be solved is by tackling them from the top. I am not going to bore you with politics. My point is simply, why waste your time blaming Honey Singh and trying to get him banned from making music? Use your energy in a more productive way by targeting those who are ACTUALLY responsible.
I am a British Indian and have not been to my home country since I was a little girl. Right now, I don't think I would feel safe going there and if Honey Singh wasn't making music, I still wouldn't feel safe. The media are not helping matters by reporting Honey Singh tweets from a fake Twitter account as actual news. As he has said himself on his website and official Facebook page, his only OFFICIAL Twitter is @asliyoyo. I have come across people who are saying this account is also fake, but these are obviously those who have a problem with the rapper and are trying to put a dent in his fanbase. This is hardly possible though as he continues to get bigger and bigger. He is the highest paid Punjabi singer in Bollywood, his new movie with Amrinder Gill will be released at the end of the month and his latest single 'This Party Gettin Hot' with Jazzy B has had an incredible 2 and a half million views on YouTube in just 2 weeks! As this goes to press, there are rumors that Honey Singh is about to conquer Hollywood with a song on the soundtrack of the new Bruce Willis movie 'Die Hard 5.'
There is no doubt that Honey Singh is a person you either love or hate but it is also clear to see that these recent events have done nothing to slow him down in his quest to remain at the top of the music industry. Whatever has happened has inevitably given him more publicity as well as creating more fans and also haters. If you don't like Honey Singh there is a simple remedy, don't listen to his music, no one is forcing you to. You have a say in the matter unlike the women in India who are being violated every day.
Check out Honey Singh's latest video below ft. Jazzy B "The Party Gettin Hot" and let us know what you think!
By Dal Kaur @MissMaya84