We at DesiHipHop.Com always try to do something innovative, something creative and something that directly connects to our readers. This time we decided to come up with Eminem's recently launched, much hyped Album Marshal Mathers LP 2's review by Indian Underground Rappers instead of reviewing it by our Team. We chose some of the top notch artists and asked them to review the album for DesiHipHop.com.
There are number of News floating around about the album such as According to Billboard.com, the album could possibly sell between 700,000 and 750,000 units in its first week and in the process will likely secure the No. 1 spot on the Billboard 200 chart. This report left all of us agape. Amidst all these reports coming out from distinct sources let's see what our Indian Underground Rappers have to say about the album??
Keepsake: Well, this is different from recovery, Em made new fans when he released love the way you lie, and we've been listing to em for like what? 10 years now? so we know who Shady is, or his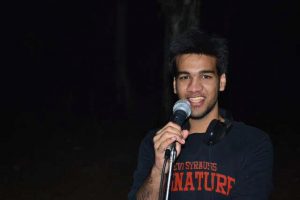 relationship with his mother, Nathan. And we obviously know who Stan was and who is Matthew.. But these new recovery fans they don't know stuff. So they are all like, what the fuck is he talking about? Monsters great. For shady fans like us i think this album is more than satisfying. LYRICALLY, It's Like one of the best albums I've ever heard. Though still, there's something missing. I think lack of Dr.Dre. My favorite songs from the album are Bad guy, So far, Legacy and Headlights.
 Dee Mc: Eminem has set a new standard for himself. I don't think he's been this expressive ever before! I personally cannot stop listening to it. I can't say anything more, words can't express the beauty of this album to be honest. The songs i listen to on repeat are Bad guy, Stronger than I was, Legacy, Headlights, Love game. Actually the WHOLE FUCKING album man. It's hard to choose.
The Hk: MMLP2 is a great album for hip-hop fans and of course Eminem fans. It's blended with some amazing songs,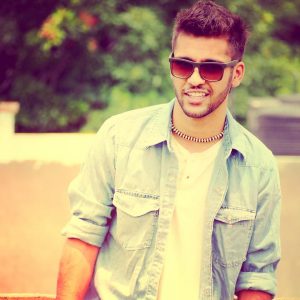 for me that's how an album should sound like. I wish Em had artists like 50 Cent, J. Cole & MGK on the album too, a few more collaborations would have been great. Some great songs indeed and he proved that he is actually the RAP GOD, technically & commercially as well. But my personal opinion, this is not something that I would like to hear again and again, overall, another legendary album added to Em's catalog.
 Poetik Justis: You think MMLP2 is his last album? What I most loved about MMLP2 is the way Eminem takes you back on a LOT of aspects on his songs and experiences from MMLP and more, the album has BOTH, classic Eminem/Slim Shady touches AND the New and Improved Eminem himself (Speaking in terms of technicality, raw punchlines and his legendary flows). Every song is unique and well written, especially the stand out ones (Bad Guy, Berzerk, Rap God, Brainless, Love Game, Headlights and Evil Twin) which exuberate his lyrical dominance over 90% of rap artists. Hes definitely in top form on this album, and if you ask Me I'd place MMLP2 over MMLP.
Sikander Kahlon: Its impossible to review an Eminem album with a single listen. But there are some highlights i can give When i started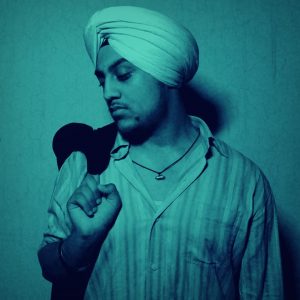 listening it, i made sure that i wont compare this with MMLP1. And new eminem with the old one. I started fresh.  First let me tell you the wrongs in the album. There were two things i didnt like about the album.
1: timeline of songs- some songs were too long. Em has to take care of that. His rhymes were better than ever but he could've adjusted the timeline a bit
2: POP sounding hooks. Some songs like the one 'SIA' is featured on had boring POP hooks.. And were sounding forced.
Now let me get on the review:
I LOVED THE ALBUM. Probably the best album dropped this year. Eminem didn't have to get that lyrical and complex because it bores me. On some joints but that's what was the album was about. Em told everybody again how much complex he is. Even slaughterhouse cant beat that one. Best songs off the album (for now) i would say rhyme or reason, so much better, survival, berzerk, brainless, rap god(hook couldve been better), HEADLIGHTS (the best), evil twin and baby. Personally my favorite is BABY. Baby feels like its taken from MMLP1. I love the production and em's flow on that one. I would give it 10/10. But there were some missing elements on the album. DR. dre and 50 cent. Dre's prduction was so needed on this one and the album was SCREAMING for a 50 cent track. Slaughterhouse and yelawolf also deserved some verses. But at the end its still good. Coz i was dying for an eminem album. And there is no doubt about em being the best rapper ever, alive or dead. Eminem is SACHIN TENDULKAR of rap.

Well, You can see there are mixed reviews about the album, allover it's a legendary album by legendary Em. I personally like to listen to every Eminem song he releases but from this album Rap God, The Monster and Headlights are the songs in my "On Repeat" playlist.
Buy this Album on ITunes: https://itunes.apple.com/in/album/the-marshall-mathers-lp2/id731428379