There are so many artists emerging today but we can never forget those who have been hustling since day one. Today we take a trip down memory lane and rediscover Blitzkrieg's single "Juliet or Heer" off his debut album The Rhyme Book.
The album was Blitz's introduction of his musical swag and he did it with great style. "Juliet or Heer" features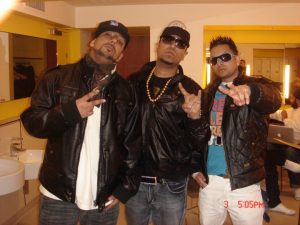 Roach Killa and Des-C. Each of these artists is now an established brand but working together in the beginning definitely helped boost their careers.
Being one of the first to bring Western flair to Asian music, Blitz first caught the attention of Panjabi MC. Then it was a whirlwind movement and massive recognition. In 2008, Blitz was nominated for 2 UK Asian Music Awards, this was not only a milestone for Urban artists, but Canadian ones as well. Despite being based in Toronto, Blitz was able to get his music throughout the U.K. establishing his international brand.
His singles one by one topped the charts and his name was seen alongside producers Tigerstyle and Mentor Beats. With his sophomore album Get Blitz out and being enjoyed by plenty, Blitz's collaborations get bigger and his career continued to soar.
Two albums deep, we know there is plenty more to come from Blitz!