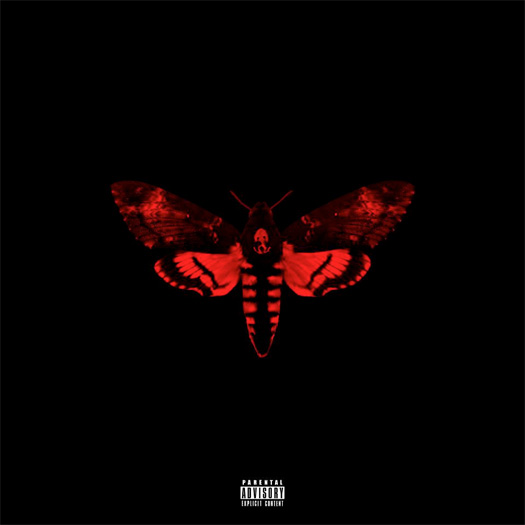 Earlier this week, Lil Wayne revealed the cover art for his upcoming album I Am Not a Human Being II, designed by Kanye West's DONDA think tank.
Weezy was interviewd with nola.com, and he discussed the meaning behind the art, which is a moth on a black background through a red filter.
Kanye West said,
you know, man, let me do your cover. I saw the cover and I approved it," recalled Wayne. "He had an explanation behind it – he said, he chose the moth butterfly thing because it has so many different stages of life, and it goes through so many forms and changes, and no one can figure it out, and it's always beautiful. At a time it's ugly and at a time it's beautiful too. And that's me.