Lazarus whips out exclusive features like it's nothing! This year alone, he dropped a heck of a bomb with his collaboration with the baoss of current Hip Hop, Rick Ross, and Gucci Mane. And, yet again, he's back with a brand new song featuring none other than the Detroit legends – D12. Eminem's loyal crew, D12, has been low key for the past couple of years. But they finally decided come out of the cave and go hard with Lazarus.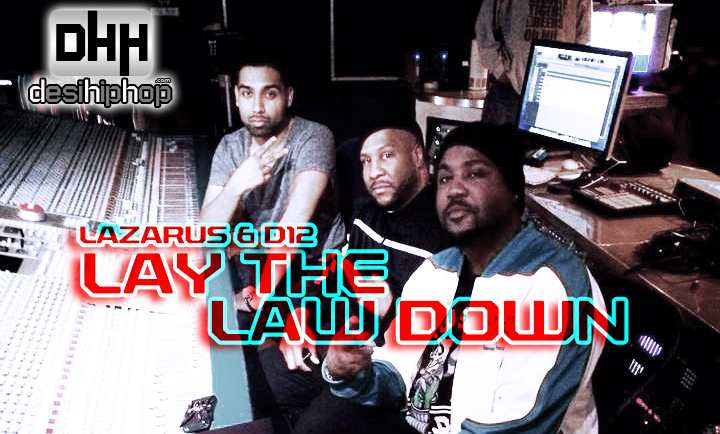 The song was initially a collaboration between Lazarus and Jadakiss. But, sources tell us that when Swifty & Kuniva heard the song, they just had to jump on it! And, they really did a great job at representing the motor city, Detroit. Both of the D12 verses were nothing less than hardcore, which matched well with Lazarus' sick flow. We even heard rumors that Eminem's looking into Lazarus. And, with G-Unit and 50 Cent's recent departure from Shady Records, all of this couldn't have come at a better time for Lazarus – the real Hip Hop doctor.
My favorite line of the song: "They say Detroit is dead, and if that's the case, we all can be like Lazarus rising up from the grave." – Kuniva.
Check out the song below, and share your thoughts on Lazarus latest drop that's surely going to shake the Hip Hop game.
Lazarus – "Lay The Law Down" Featuring D12's Swifty McVay & Kuniva
Also on Soundcloud