KURBAAN – T Jay Feat. Haze Kay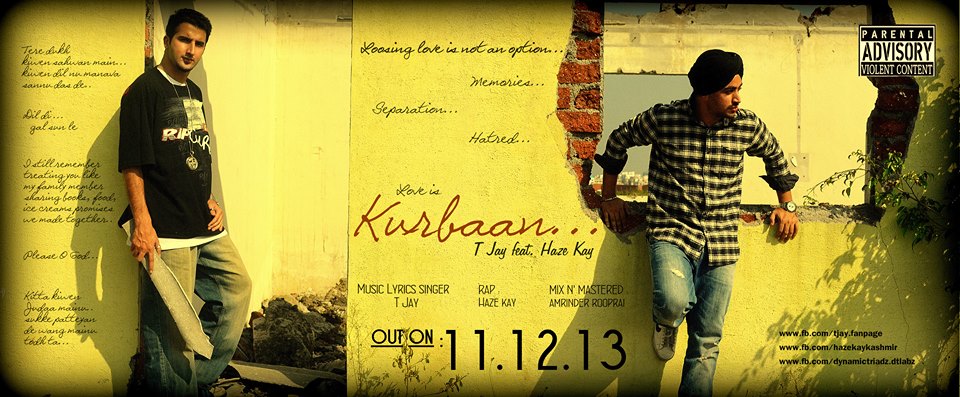 Taranjeet Singh aka T Jay release his debut song Kurbaan collab with the first Kashmiri Rapper Haze Kay. Most of us know Haze and he is good at what he does he has given a new touch to T Jay song. Haze has been featured on many websites like BombayHipHop and others. Check out the exclusive video of this new song below.
[youtube id="q8cPRANiAfY" width="600″ height="350″]
Haze Kay did something really great at a concert and the crowd applauded and screamed a lot on his lines. See what he actually said that he got a really good response from his fans.
"Justice to the girls who were so innocent/Justice so our sisters can be roaming free/Justice to Aasiya and Neelofar/Justice to the girl from Delhi."
This song is all about giving your life to the love of a girl and the concept and lyrics of the songs are good.