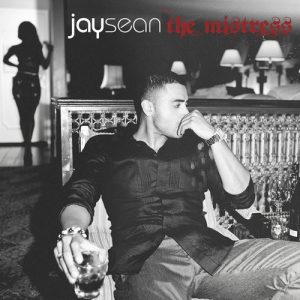 Jay Sean is an established international act with an album on its way; however, with a collection of impressive tracks ready to be shared, Jay Sean release The Mistress as a mixtape available for free download.
The mixtape features Birdman and Tyga who are both Cash Money signees. Also featured on the mixtape is Lupe Fiasco.
With a nod back to his R&B roots, Jay Sean fans have been singing the mixtapes praises and songs alike.
[wp_media_playlist media="audio" volume=0.8 start="on" preload="on" entries="'Rouge a Levres',",'http://desihiphop.com/wp-content/uploads/2011/09/01-Rouge-a-levres.mp3′;'The Mistress',",'http://desihiphop.com/wp-content/uploads/2011/09/02-The-Mistress.mp3′;'Love ft. Birdman',",'http://desihiphop.com/wp-content/uploads/2011/09/03-Love-feat-Birdman.mp3′;'Sex 101 feat Tyga',",'http://desihiphop.com/wp-content/uploads/2011/09/04-Sex-101-feat-Tyga.mp3′;'Message in a Bottle',",'http://desihiphop.com/wp-content/uploads/2011/09/05-Message-in-a-Bottle.mp3′;'Yesterday',",'http://desihiphop.com/wp-content/uploads/2011/09/06-Yesterday.mp3′;'She Has No Time',",'http://desihiphop.com/wp-content/uploads/2011/09/07-She-Has-No-Time.mp3′;'Say Yeah ft. Lupe Fiasco',",'http://desihiphop.com/wp-content/uploads/2011/09/08-Say-Yeah-feat-Lupe-Fiasco.mp3′;'Can\'t Fall in Love',",'http://desihiphop.com/wp-content/uploads/2011/09/09-Cant-Fall-in-Love.mp3′;'Movie',",'http://desihiphop.com/wp-content/uploads/2011/09/10-Movie.mp3′;'Same Old Same Old',",'http://desihiphop.com/wp-content/uploads/2011/09/11-Same-Old-Same-Old.mp3′;'Where I Wanna Be',",'http://desihiphop.com/wp-content/uploads/2011/09/12-Where-I-Wanna-Be.mp3′;'Waiting in Vain',",'http://desihiphop.com/wp-content/uploads/2011/09/13-Waiting-in-Vain.mp3′;'Where Do We Go',",'http://desihiphop.com/wp-content/uploads/2011/09/14-Where-Do-We-Go.mp3′;'Sealed Lips',",'http://desihiphop.com/wp-content/uploads/2011/09/15-Sealed-Lips.mp3′;"]