Jawaab Ni Saada – JB, Bigg Slim, Bangaal & G-Frekey
[youtube id="gWZlxRj39tM" width="600″ height="350″]
"Jawaab Ni Saada" Performed Live by JB, Bigg Slim, Bangaal & G-Frekey.
Produced by J. DePina.
Filmed by Nottotune at Big Boom Music Studios, Mohali.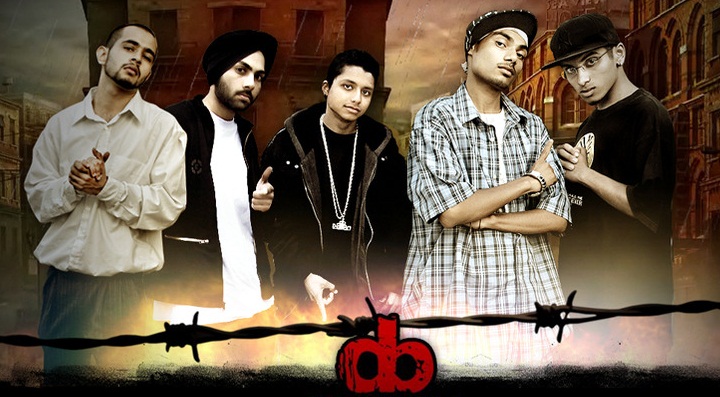 One of the oldest Desi Hip Hop crews are from Chandigarh, Punjab (India) started rapping in 2008. Representing Desi Hip-Hop to the fullest, the members of the crew can rap in Hindi, English and Punjabi.
Their first track "Main Haan Desi," which was released in June 2009, helped them to gain popularity. The crew later came out with many tracks and also did a track with Bohemia named "Bandookaan".
The crew consist of 5 members:
Daa Parv (Music Producer)
Mojo (An English Emcee)
G-Frekey (Punjabi Emcee)
Pardhaan (Hindi Emcee)
Yung Hni a.k.a Guru (Punjabi Emcee)
Desi Beam has been working and their first video was for "Main Haan Desi" back in 2009. Desi Beam considers the video a revolution in underground Desi Hip-Hop leading them to work with Bohemia. The collaboration came to us in the form of "Bandookaan." With a lot of unreleased products under their wing, Desi Beam has plenty more music to share with the world.
Desi Beam on Facebook :https://www.facebook.com/desibeamofficial
Nau Sau Bai on Facebook: https://www.facebook.com/Go922