Interview With Star Cast of Bullett Raja – Tamanche Pe Disco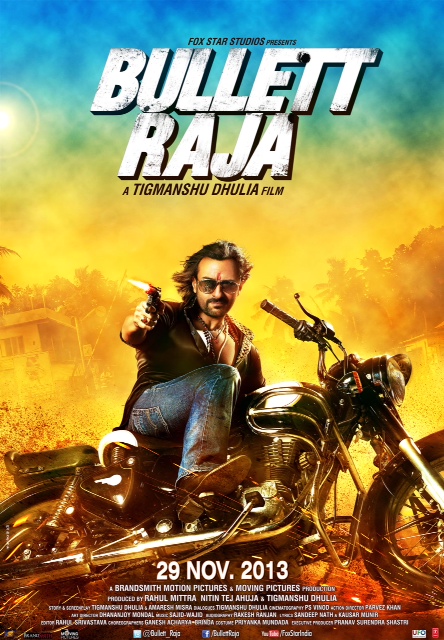 Bullet Raja is a new movie which is releasing on 29th of November 2013. With the main Star Cast as Saif Ali Khan & Sonakshi Sinha. Bullet Raja is a Gangster-Thriller movie which shows the backdrop of Uttar Pradesh mafia and underworld. RDB has put his efforts in this movie giving them a new item song "Tamanche Pe Disco" Featuring "Raftaar". Raftaar was working with Honey Singh before his album "International Villager", He was a part of the group named " Mafia Mundeer". No one knows why these group men left Honey Singh. Badshah, Raftaar, Ikka and Lil' Golu now all work individually. Raftaar has now become very famous after releasing his first song with RDB "We Doin' It Big". He rapped in it and killed it song became widely famous and now everyone knows who Raftaar is. Tamanche Pe Disco is a great song Saif Ali Khan & Sonakshi Sinha performed well in the video. The music given by RDB is just marvellous and Raftaar smashed his rhymes in the song and it is on top charts of item numbers in Bollywood right now. Read the interview with Saif Ali Khan and other cast and crew members of Bullet Raja below
[youtube id="ju12RhZFGRo" width="600″ height="350″]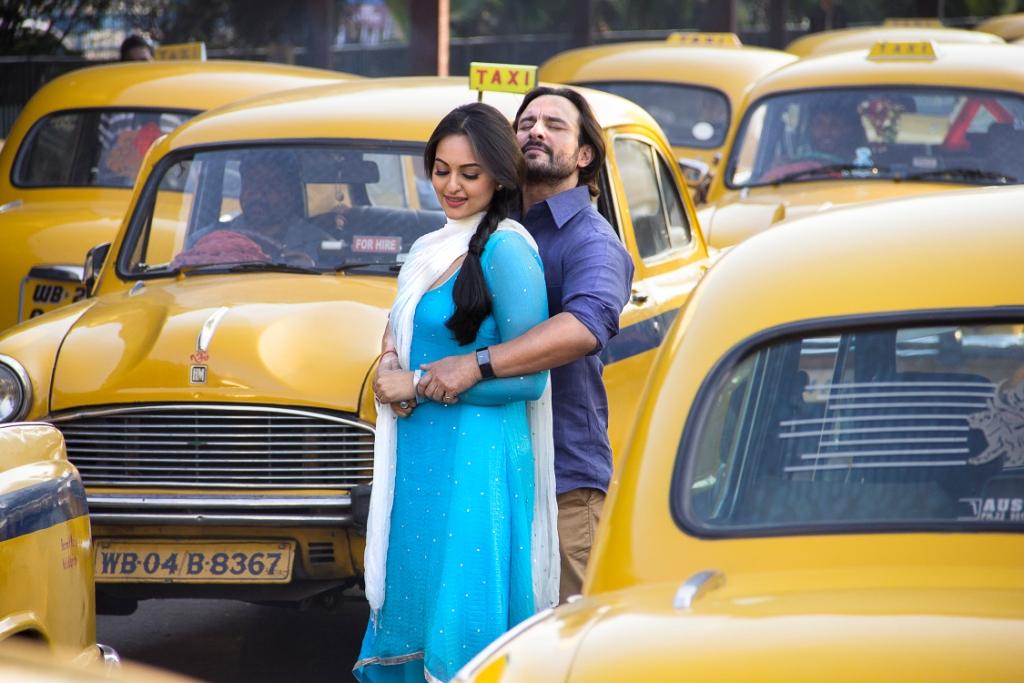 Q: The action sequences in Bullett Raja look very physically demanding, did you have to get in shape for the film?
A: I wasn't fit when I did the Race 2 run. I was okay but I am way fitter now and it looks different. If you are fit your body language changes. You are more agile in the kind of action you do, particularly like in Bullett Raja, it's incredibly physically demanding. It's a great feeling when you are fit and you are looking good on camera.
Q: 100 crore used to be the benchmark for film success in Bollywood but with films like Chennai Express breaking the 200 crore mark, will Bullett Raja break that record?
A: Oh I don't know, it's so hard to tell. I am really happy with Bullett Raja and how it has shaped up. It's a really nice movie but who knows how much it will make.
Q: As an actor, how important is your image?
A: I don't know how important it is for an actor to have an image because an image can sometimes stereotype you. There are many other aspects that contribute to an actor's income such as being a brand ambassador and for those aspects your image is very important, but for acting itself I don't think it is very important.
Q: Would you like to work in Hollywood?
A: It depends on the role. Right now in India I am being offered great roles and I love my job because we work really hard at what we do, but we get the time to relax also. So yes, I would like to work in Hollywood if I was offered the right role, and if it did not conflict with my work in India, I am not interested in raising my profile internationally for the sake of it, it would have to be because it interests me first and foremost.
Q: In Bullett Raja you take on a completely new avatar, can you tell us a little about the movie and your character?
A: The starting point for the film was the kind of films these guys have been making — Saheb, Biwi Aur Gangster and Paan Singh Tomar. I don't watch too many films, maybe I should watch more, but I'm clued into these films. Somewhere I had put it out that I wanted to do such films and I also wanted to work with Tigmanshu. And it worked out. We had met a few times and we were discussing various scripts when I finally said, 'Look I leave it to you. I'm okay with whatever you come up with'. Luckily for me, the film we zeroed in on was something really exciting. We were talking about all kinds of films but not this — it's more of an Indian Scarface. It's an interesting role, which involves total acting rather than playing an extension of my own self. That's rare.
Q: This is the first time you are doing a film opposite Sonakshi, how was it working with her?
A: Sonakshi's very nice. I like her work in films. She's genetically an industry child. They are different. They know how to act and behave and Sonakshi seems like a well-brought up girl.
Q: You too are an industry child…
A: Not at all. I'm an outsider to this industry. I haven't been brought up in a filmi atmosphere. Not that it's good or bad — it's a fact. We were brought up in a cricketing house. Of course, I remember visiting film sets as a child, but that was different. I had no understanding of what was going on. There's a way of behaving in the industry which you learn. But people like Sonakshi or Kareena know it from the start.
Q: You started working on Bullet Raja just after your wedding. How are you catching up with Kareena?
A: It's just a matter of time management. Your work is also important. You do a little bit of work and then you are at home. You shouldn't change too much, you must still be able to get on with your own life but then put aside some time to spend with your loved ones too.
Gulshan Grover Q&A
Q: Who's your character in Bullett Raja?
A: I play Bajaj, who is the wealthiest and most evil person on earth. As a villain, I am also required to do some major stunts.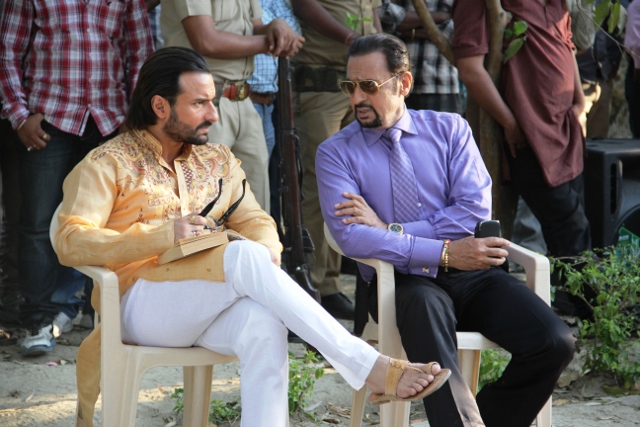 Q: Are the rumours true about your move to Hollywood?
A: I star in 4 films that will be out in the next 2 and a half months, I'm very excited about this. Many people say I've shifted to Hollywood, maybe I don't live here, and that I'm not interested in films here. So this validates that I live here very much and that I'm a part of Bollywood.
Q: Why is Bullett Raja a special film for you?
A: This is a very special film because the director 'Tigmanshu Dulia' is very special, as he makes superbly different films. Now he has made Bullett Raja, in which Saif and Jimmy star, and I play the khalnayak 'Badman'.
Q: How is Saif when the camera rolls?
A: Saif gives us 100 percent and he throws a challenge at his co-stars and so does Jimmy Shergill, but in a quieter way.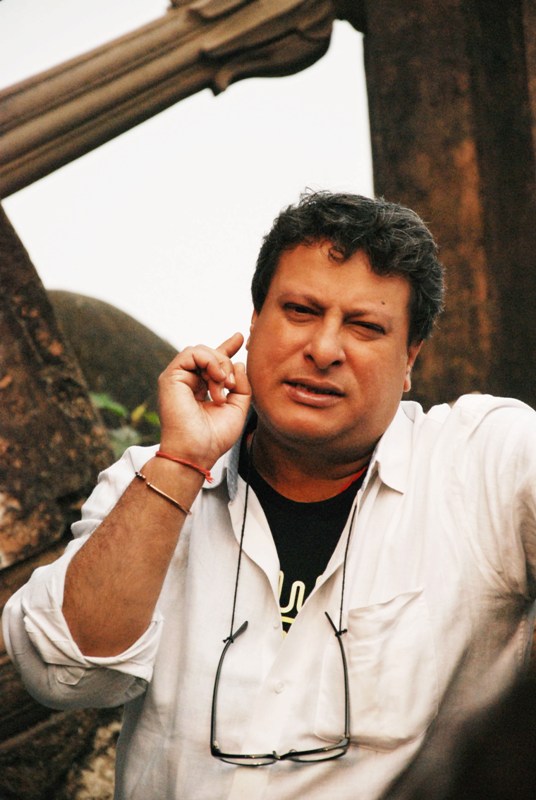 Tigmanshu Dulia (Director) Q&A
Q: What do you think of Saif Ali Khan's performance?
A: Saif Ali Khan can look cool effortlessly. He looms over his scenes, his presence fills the screen and he can give a 'look', sometimes directly at the camera, like few other actors can.
Q: The buzz is currently on Saif Ali Khan but what about his partner in crime Jimmy Shergill?
A: Jimmy Shergill is back as well, thank god! The man does not get enough good roles to show off his versatile talent. It is always fun to see him in rustic mode. He looks good in this one.
SAIF ALI KHAN TURNS UP THE HEAT IN AND AS BULLETT RAJA
One of Indian cinema's most versatile actors Saif Ali Khan will return to the silver screen in a never before seen avatar as a high-rolling, high-stakes gangster in this year's must-see action entertainer Bullett Raja. Releasing on 29th November, Bullett Raja is presented by Fox Star Studios India and produced by Brandsmith Motion Pictures andMoving Pictures.
Bullett Raja sees Saif Ali Khan essay the role of Raja Mishra, a commoner who gets transformed into Bullett Raja – a notorious, care-a-damn attitude gangster. A faithful friend and a loyal lover, living life on his own terms, setting his own rules, commanding respect and fearing no one, Bullett Raja in his true inimitable style takes on the system that creates people like him in a compelling struggle for power and ambition.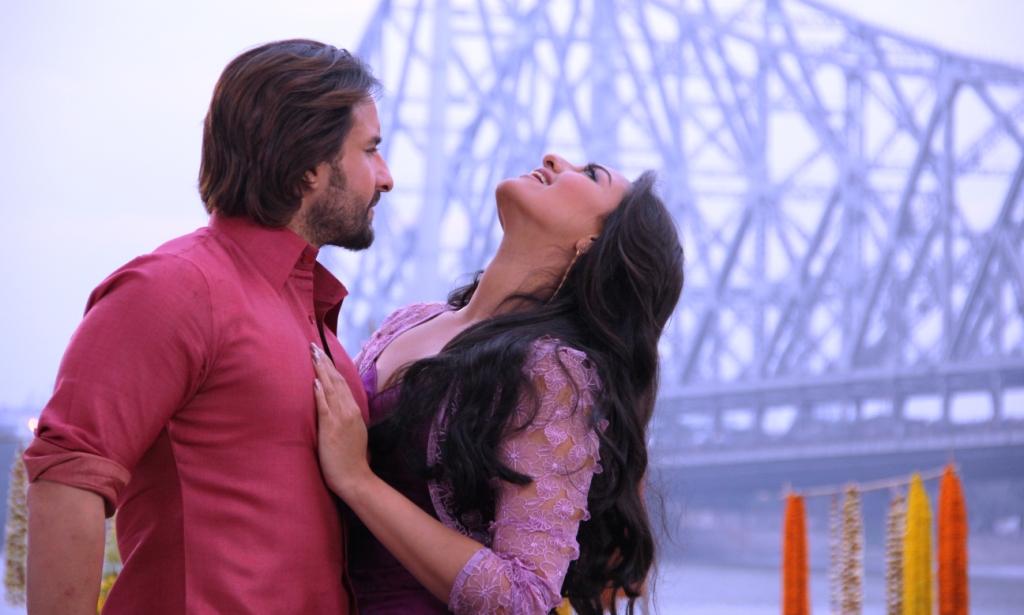 Bringing together two powerhouses, director Tigmanshu Dhulia and Saif Ali Khan, supported by a multi-star cast led by Sonakshi Sinha, Jimmy Shergil, Vidyuth Jamwal, Chunkey Pandey, Gulshan Grover, Ravi Kishan and Raj Babbar, Bullett Raja has huge universal appeal and is sure to strike a chord with all audiences. The music has been directed by hit music-duo Sajid-Wajid.
With an engaging story full of twists, turns and tantalising action sequences, the film promises edge-of-your-seat entertainment with a generous helping of tongue-in-cheek humour and romance as Saif Ali Khan stars in and as the formidable Bullett Raja.
 Bullett Raja is presented by Fox Star Studios India. It is a Brandsmith Motion Pictures and a Moving Pictures production. Bullett Raja will be released in cinemas from 29th November 2013.