Los A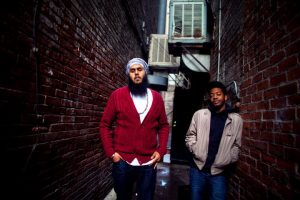 ngeles Emcee, Hoodini, has teamed up with legendary producer Sammy Chand and they are working on a hot new album.
Hoodini is one of the top Desi Hip-Hop emcees at the moment. His smooth delivery and intricate word play cannot be contested. Hoodini's work can be found on his first album with Hip-Hop producer KinG!, whose beats are fire! A California Classic was the first album dropped by Hoodini & KinG! and it was just that, an instant California classic.
Sammy Chand, of Rukus Avenue, is a well recognized producer who hails from Los Angeles. He was the founding member of Karmacy which is one the first Desi Hip-Hop groups to come from North America. Sammy has worked exclusively with a number of artists including Rahat Fateh Ali Khan.
Talented individuals can only be a force when combined. We will wait and see if the collaboration will be as hot as the originals!