HolyStoked, a skateboarding collective goes live in Bangalore, India!
First HipHop and now Skateboarding, India provides an attractive demographic for brands looking to penetrate new markets. Levi'steams up with Holystoked, a collective of individuals formed to promote skateboarding in India on this three part documentary, "Skateboarding In India". Check out the first part below:
"The culture is growing but the streets are hard to skate"
So 24 skaters from the US, UK and Germany traveled to Bangalore, India to build the country's first skate-park. By doing so, not only are they introducing the youth to a new sport, but they are providing an outlet for youth, especially the underprivileged, a place to go learn something different and channel their energy. Check out what Eric Wolsky, the director of the series has to say about his experience: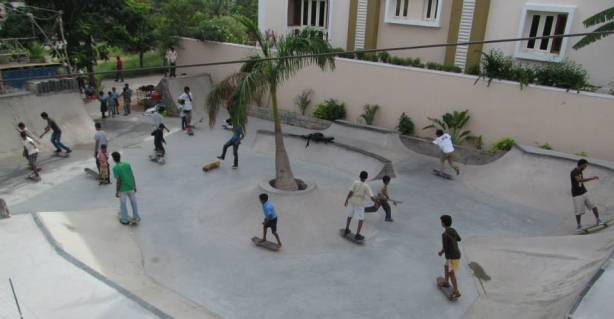 How did this project originate and how did it come together?
Our Levi's team in Europe worked with the 2er guys [the construction crew] on a build i