Hip Hop and Spirituality are rooted in the effort to uplift the common man and KRS ONE is spearheading the movement to ensure that the roots stay rooted.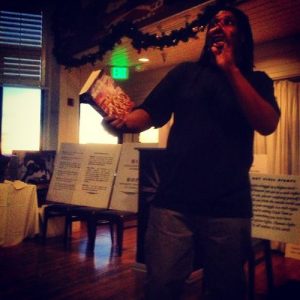 The Temple of Hip Hop consists of a group of conscious individuals who use Hip Hop as a tool for spiritual enlightenment, self empowerment, and creative expression. KRS ONE is recognized as the official Teacha amongst the founders of Hip Hop, including Kool DJ Herc and Afrika Bambaataa, and has taught at prestigious schools like Harvard and Yale. Recently, an event was held on December 21st 2012 in Los Angeles called The First Supper,  where KRS goes through different biblical texts including the Bible and Koran, explaining the truth. He eventually arrives at the Bhagavad Gita, where he speaks very highly of, being the oldest written text to date 5,000 years ago. In fact, he goes to saying that KRS is short for Krishna, and that the studies of the Vedas and Bhagavad Gita has played a major impact in his life.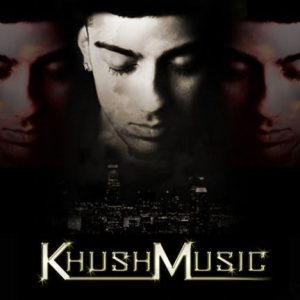 Right next to KRS's side was J. Khush, a Hip Hop producer from California who strives to merge Indian and Hip Hop culture together by bringing divinity and peace towards all. He's currently working on Indian and Meditation beats, as well as producing for Film, Television, and Hip Hop artists.  He's been featured at the 2012 Indian Film Festival in LA, and is also an active member of The Temple of Hip Hop, founded by Rap pioneer KRS ONE. After attending one of KRS's lectures, Khush soon became an apprentice for the movement, going on tour and hosting shows in different states. Check out his latest mixtape "Infinite Vol.3" below
As Hip Hop continues it's evolutionary path into South Asian audiences, it is important for our brothers and sisters in Bollywood to realize one thing:  Hip Hop originated with the sole purpose to uplift the common man, everything else you see on TV or hear on the radio is Maya – man's interpretation of the Truth.
Real Hip Hop heads, stay tuned into the Temple of Hip Hop for more updates!