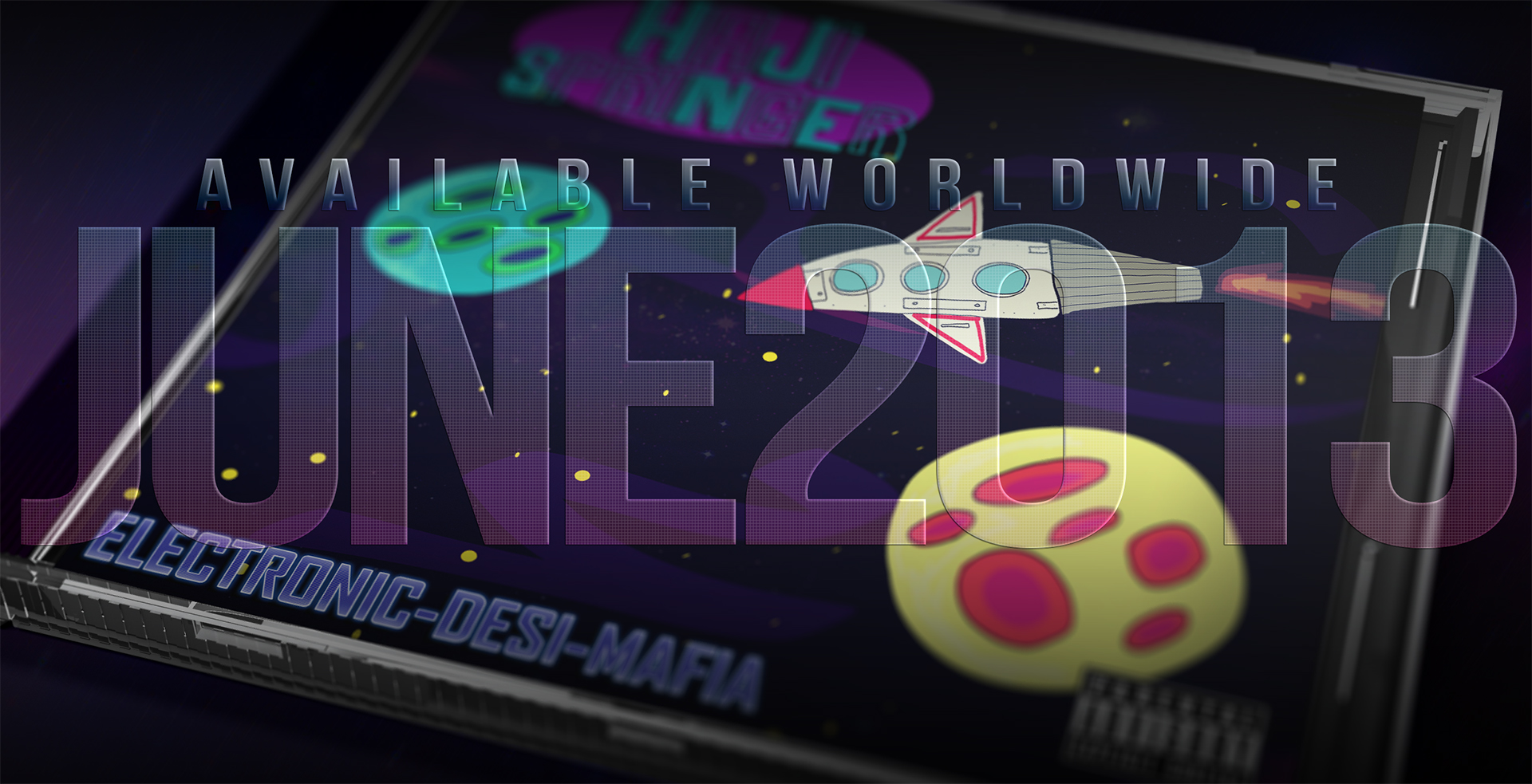 It's been quite a day for Hip Hop albums! Kanye West released his most controversial 'Yeezus' album. Jay Z announced his upcoming album set to release in two weeks! J Cole and Mac Miller, too, gotin the album-releasing bandwagon and released their 2013 albums. And so did Haji Springer with his 2013 exclusive – E.D.M. – Electronic Desi Mafia.
With one of the hottest albums this summer, Mr. Bollywood Springer took on the reins and drove it in this time. Singles from the album already stirred a lot of attention this year, specially with Haji's creative work with videos like "Wet". The new album's got everything you need for an intense night out, and definitely a lot of singles for DJs all over the world. "There's so much energy we put into it. And there's so much energy coming out of [the album]. It's great music for everybody." said Haji Springer in his exclusive video preview of the album. Take a look at the video below, where Haji explains to us more about his album, his upbringing, his musical influences and he even gives us a sneak peak into some of the album's hit singles.
"There's so much energy we put into it. And there's so much energy coming out of [the album]. It's great music for everybody." – Haji Springer
[youtube id="20PFRWkkgsA" width="600″ height="350″]
The West Coast Rapper and Producer has been making huge waves in the scene with his brand for quite some time now. The artist worked with platinum artist such as BabyBash and PaulWall; and took it a step further when he worked on Sanjay Dutt's movie 'Rascals'. Haj has been making music since he was 12. Recording freestyles on a karaoke machine was his passion, which he continued to pursue without a pause or a break. "Music always ran in me. I grew up listening to a lot of Snoop Dogg, Dr Dre, Biggie, Big L, and a variety of other artists," said the Californian rapper. His most memorable moment in his music career, Haji reflects, was when he got a chance to meet Dr. Dre. "He kinda blew my mind away, he already knew me due to other people telling him about me." Sounds like quite the experience!
The artist mentioned that the most unique thing about the album is "Me doin' it! Haji Springer!" Which we have no doubts about. His brand, his unique style always stands out, and really does make heads turn! If you're looking for a high-energy, positive album to listen to, this is right up your alley. So go ahead and check out the album – click on the album cover below. It's that simple!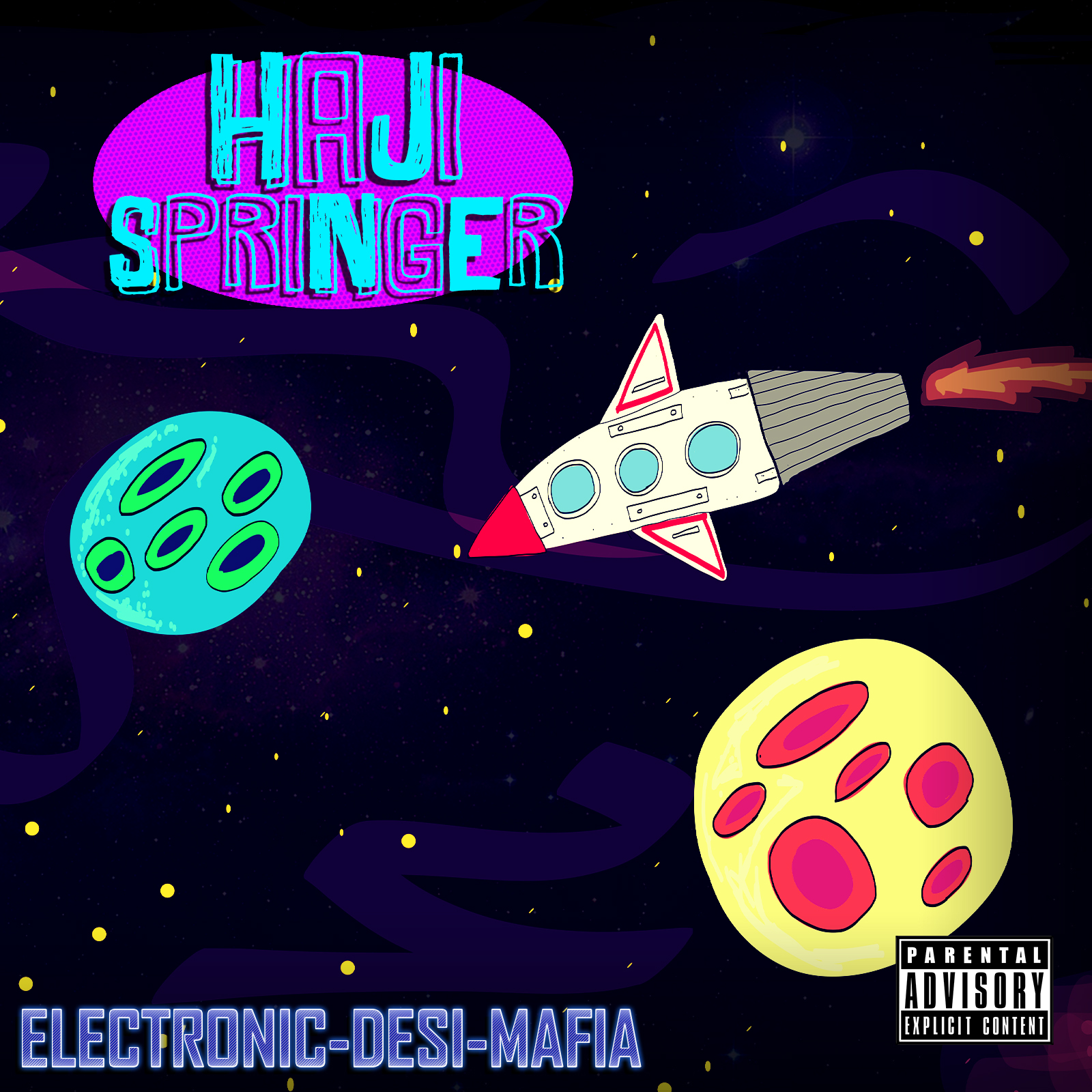 HAJI SPRINGER – Electronic Desi Mafia.
OUT NOW! Grab your copy on iTunes. And let us know what you think about the album. Share away!