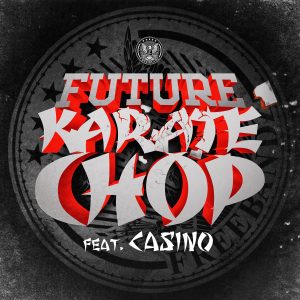 Future has numerous hits under his belt including "Tony Montana,' 'Turn Off the Lights" and the soon-to-be smash 'Good Kush & Alcohol,' all of which have monstrous hooks. And now, the Atlanta rapper returns with a new track, titled 'Karate Chop' that follows suit.
Simple in concept, the song features Future and fellow Casino kicking that brap over a synth heavy beat. Metro Boomin produced the spaced out jam, layering it with some of the filthiest 808s he could find. This record could be captioned, "coming to a club near you soon," at it would be justified.
Fans will recognize "Karate Chop" from Future's staggering 24-track mixtape FBG: The Movie, which has barely had enough time to permeate through the Internets. We're learning that the track will be the first single from his upcoming album Future Hendrix, the second proper LP from the rapper. A version with Lil Wayne is said to exist, but that could be saved for the remix.
Listen to the track below.