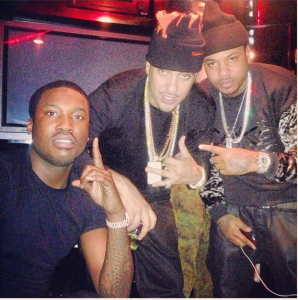 Last night, things went bad after French Montana's concert in Philadelphia. The rapper and his entourage were shot at as they were getting ready to exit their tour bus to enter the Holiday Inn hotel. According to Fox, a car drove by and opened fire on the crowd that had formed, hitting 2 people. One was shot in the stomach and was killed, while the other got hit in the shoulder and is in stable condition. The police have 3 people in custody and are currently investigating the situation.
Check out the pictures and watch the news report below. Also see what French tweeted below.
<a href="http://www.myfoxphilly.com" title="
My bus was located in the vicinity of the incident that took plac last night in Philadelphia. I had a peaceful concert and was not involved

— French Montana (@FrencHMonTanA) March 1, 2013
My deepest thoughts and sympathies go out to the familiesof the victims, as well as all of those who were affected

— French Montana (@FrencHMonTanA) March 1, 2013