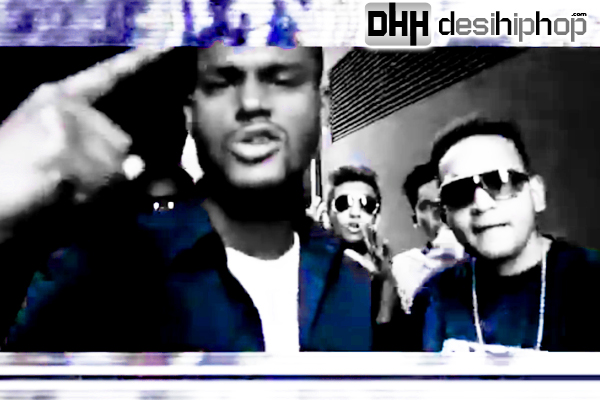 One of Bangladesh's top Hip Hop crews, Uptown Lokolz, returns to the scene with their second music video in 2013. This one's titled 'Eita Hip Hop' which translates to 'This is Hip Hop'. And rightlyso. This brand new Hip Hop banger from Dhaka is packed with tight flows, and very lyrical Bangladeshi rappers including underground rappers Young Glaze, A Khan and Golam. Few of the faces we've seen in previous Cypher videos. And here.
The beat starts out really dope and different as the rappers each take on the mic and obliterate it one after the other. And the video, in my opinion, is very unique. It's not just a simple old rap music video where the rapper walks down the street with a camera. The intense camera angles and the high energy behind the lens makes this music video stand out. Mogz, the west coast rapper who impressed us with his summer mixtape, did a great job at directing this piece. If you want to hear some raw talent, and experience something very different, click below.
Watch 'Eita Hip Hop' by Uptown Lokolz, Young Glaze, A Khan & Golam
[youtube id="vZ_C0gVC2zo" width="600″ height="350″]
Uptown Lokolz is set to release their second studio album this year. It should be an interesting album because the group always works hard on their music. With some of the most talented rappers lined up, it's always fun to hear them lyrically destroy beats in Bengali. We'll surely keep an eye open for more music from Uptown Lokolz and their affiliates.
Share your thoughts, and spread the word.