Drega can't stop "Smoking & Drinking" because he's "Feeling Amazing"!


On the heels of success off his latest video, "Feeling Amazing", Bilz Music artist Drega drops the audio for his upcoming video "Smoking & Drinking".  DesiHipHop.com got an exclusive preview of the full track dedicated to all the party animals out there! "Smoking & Drinking" demonstrates Drega's ability to flex from Euro/Pop to mainstream HipHop so go get Drega's full length album, "Let's Go Nice" and turn up the volume for "Smoking & Drinking"!
Drega is a producer/rapper/singer/songwriter from Toronto, Canada. Drega broke into the scene when he featured on The Bilz & Kashif's hit single "O Meri Rani (Spanish Fly)" with over 550,000 views and gained heavy rotation on Z103 & MuchMusic in Canada. He was then asked to feature on other street remixes like "Nothing But a Loser", "This is Why we Hot", "Candy Girl" and, released his last album "Man of the Year" that has been gaining traction on its own with over 50,000 downloads to date. He is currently signed to Bilz Music and will be releasing his album Let's Go Nice in 2012.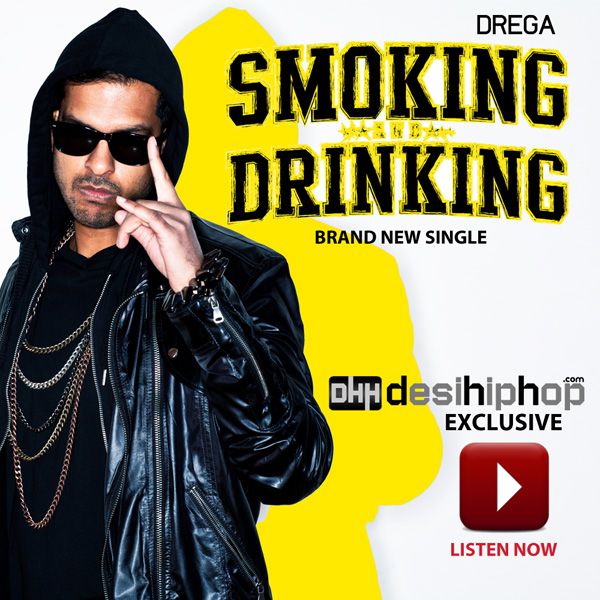 DREGA'S WEBSITE: http://www.princeofgoa.com