DJ Sin has produced "Sonar" and now the song is being shared with fans! Big Philly, Bid Lo, and Richelle Mendes are all featured artists on the track making it a big collaboration.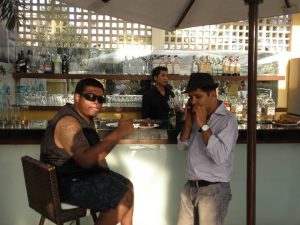 Big Philly has been on a roll dropping one song after another. The new tune has Atlanta's Bid Lo travelling the seas as this track was recorded during his recent trip to Mumbai.
Big Philly is one of the first Hip Hop artists out of Bahrain and he is ready to take Hip-Hop to a new platform. What do you think of this jam?