Bite My Music Global Awards is one of the biggest independent music awards and DesiHipHop.com is proud to be a media partner for the IndieGo Music Awards!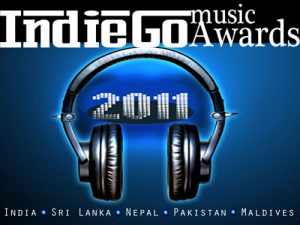 Bite My Music features music of many genres and countries and has been organized by Saintz & Sinnerz.  The IndieGo Music Awards provide a platform for South Asian acts from India, Pakistan, Sri Lanka, Bangladesh, Nepal, and the Maldives – with a special focus on Hip-Hop artists this year!
"With over 2 billion South Asians globally, the adoption of the Hip-Hop lifestyle in the Desi culture is the biggest thing to happen to Hip-Hop since its inception the 70′s." DesiHipHop.com CEO Hardik Dave' says.  "It is fantastic to see a platform for the genre to flourish and set the right foundation for a strong Desi Hip-Hop future. Being an independent music artist myself, I know the amount of effort it takes to make & push good music to the fans. Desi Hip Hop supports mainstream and developing acts alike, delivering a unified platform to share and promote good Desi Hip-Hop."
For all acts interested in taking part in the competition, be sure to get your submissions in here.