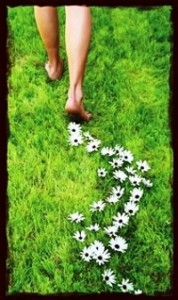 Celebrating its 10th year, the Walk for Hope in Los Angeles will take place Saturday October 15 and the cause is being supported by Desi Hip-Hop acts! Sukh Chugh, of Be the Cause Network, enlisted the help of their resident DJ Ben G to curate an outdoor concert.
The day begins with a walk at 10am which will be hosted by Rasika Mathur, of Wild 'N Out fame, with a 30 minute yoga session. This will be followed by an hour filled with some of the freshest deejays in the Los Angeles area leading into the concert portion at 11:30am.
The concert will feature a whole slew of acts including Rebels of the Grain, Hoodini, Nishi Munshi, Tasneem, Elephants with Guns, Jumakae, and IJWD Dance Troupe. The DJ line-up includes Doc Bladez, Roarkyd, Notorious, Artifx, and DJ Ben G.
Rebels of the Grain is a Hip-Hop group which hosts the LA radio show Breakbeats and Rhymes Radio. Hoodini is an up-and-coming act who is of Punjabi descent with a passion for wordplay. Elephants with Guns are music heads who are inspired by sounds of the world and they have created something special with Hoodini for this event. Nishi is an actress who can be recognized for appearance on Days of Our Lives and In Plain Sight. She is also a music composer who has worked with Shakira and Shahrukh Khan. Tasneem is a Canadian native who pens songs and sings them too. Jumakae is a spoken word artist as well as singer who makes his third appearance at Walk for Hope.
Be the Cause is a network of individuals who not only wish to make a difference in the world, but also wish to change their own lives in the process.  Realizing that change must first begin with ourselves, each project that Be the Cause coordinates meets a clearly defined need, but also gives participating volunteers an opportunity to be inspired and feel fulfilled. Their Walk for Hope is an annual  walk that is designed to build inspiration and raise funds for  different humanitarian organizations around the world.  100% of proceeds  raised are distributed to the beneficiaries.
With so much talent on one platform and an underlying greater cause, Los Angeles locals go out and support Walk for Hope!