Deep Jandu – IN 2 DEEP ft. DJ Surinder Rattan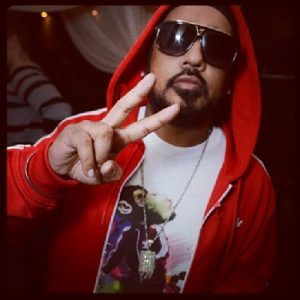 Deep Jandu is from Toronto, Canada and every Punjabi knows him. He is very famous for his songs JAAN & GADDI in the song Jaan Roach Killa gave his song a new touch with his rap. In the song Gaddi Ganghis Khan aka Camoflauge gave a second touch to his song.
And now Deep Jandu is coming back with his new album IN 2 DEEP Featuring a well known Music Producer DJ Surinder Rattan.
Surinder Rattan a sick beat music producer he is so good at what he does. He has done many songs with Rishi Rich a music producer from UK. Surinder Rattan collab list doesn't end here he has worked with many artists. He has been called many times on BBC ASIAN NETWORK and did many live performances over there. Let's see what kind of touch he is going to give in this new album sung by Deep Jandu. Check out the Cinematic Trailer of the album and you can listen how good Surinder Rattan is at what he produces.
[youtube id="Z36koWp3rUc" width="600″ height="350″]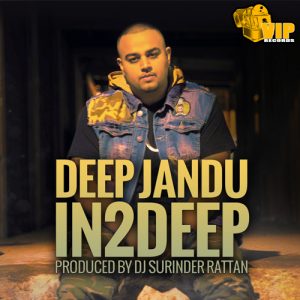 On December 5th- 2013 – VIP Records will be releasing the highly anticipated album from the Canadian phenom Deep Jandu entitled 'In 2 Deep'.  This album will feature 8 tracks produced by internationally renowned DJ Surinder Rattan.
The tag team of DJ Surinder Rattan and Deep Jandu brings together 2 sheer talents.  Deep's hard hitting voice made it seamless for Surinder to be able to work with this young talented man.  "Working together while sitting in different countries seemed like such a difficult task at first, but Deep being such a versatile, trained yet natural artist, each step felt like sharing the same studio".
Deep has the training and the ability to provide that versatility in his music, which is a rare gem in this age.  The previous 3 singles released titled Dil Tera, Janeh Jaana and the forthcoming Nishana (which are inclusive of the album), demonstrate this trait, and is what has led the listeners to great anticipation of this release.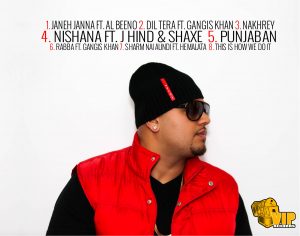 From romantic tracks to house bangers, from sad songs to folk bhangra, In 2 Deep pleases all types of musical likings.  Working with various different writers and features for each track, DJ Surinder Rattan has definitely composed a master piece.
In this new era of online media, Deep has gone above and beyond, in providing the viewers with a unique concept for each music video.  We've seen glow in the dark/night vision, scenes overlooking from a cliff, the sunny west coast…. and the rest will have to be a surprise.  Setting new trends and raising the bar, Deep Jandu featuring. DJ Surinder Rattan, In 2 Deep out December 5th 2013.
TWITTER:-
@DeepJandu
@SurinderRattan
@viprecordsuk@vqmedia
FACEBOOK :-
@viprecordsonline
@vqmedia