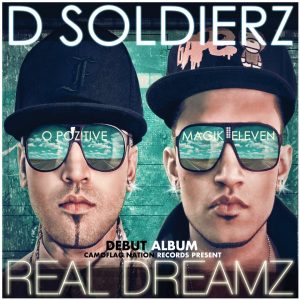 D-Soldierz is an Indian Hip Hop Music Group originating from New Delhi City, India. D Soldierz emerged on the New Delhi Music Scene by independently releasing several underground tracks in the genre of Hip Hop, RnB. Their Mission is to give a New Definition of Music to the Indian Music Industry & henceforth revolutionize the concept of Music in the Nation.
MAGIK ELEVEN – Anupam Aditya Sharma (bor…n January 2, 1986) popularly known as Magik Eleven, is a Contemporary R&B Singer/Songwriter originating from the Capital of India, New Delhi. He stepped into the game in the year 2005 when he realized his over-the-top passion for R&B Music and thereafter, decided to devote his life to his music. Subsequently, He started writing his own rhymes about Love, Dreams & Motivation and then transformed his words into Magikal & Soulful R&B Tracks.
O POZITIVE – Apurav Aditya Sharma (born January 2, 1988) better known as O Pozitive, is an Indian Rapper/Lyricist hailing from New Delhi City, India. He Got Influenced by Hip Hop Music at the age of 14 and since then,dedicated to the genre. He Grew up listening to the sounds of Westcoast, Eastcoast and Southern Hip Hop and got the Inspiration to make it big in the World of Music which led him to writing Rhymes and creating his own Underground Jamz. His rhymes have received critical acclamation in the underground rap industry.