Curtis Young Live in London, UK and Ibiza – DJ Sin
Curtis Young Live in London, UK and Ibiza – DJ Sin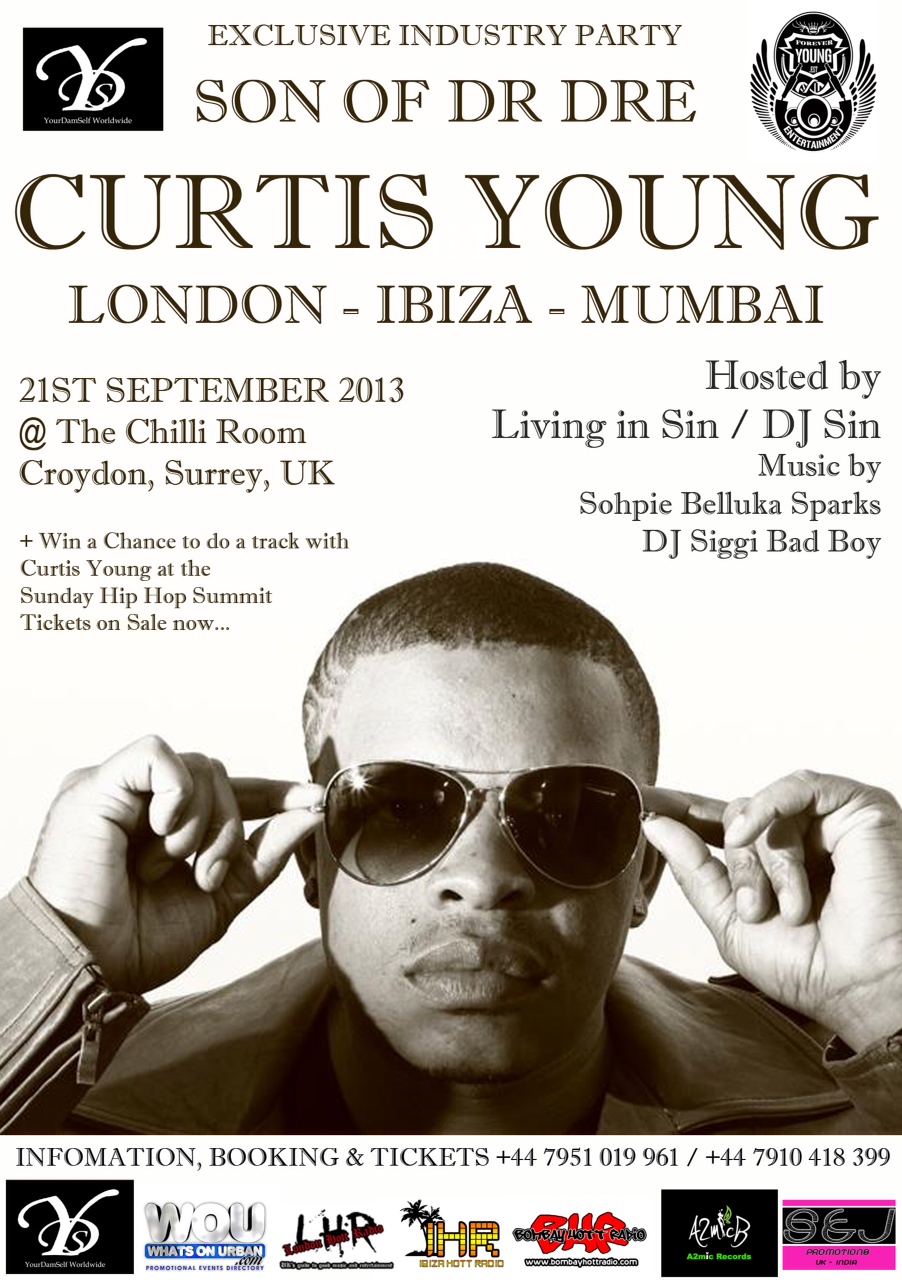 Here is your chance to see Curtis Young live up close and personal at the exclusive Industryparty brought to us by S&J Promotions. This is all going down on the 19th in Ibiza at the Jag Club and 21st at the Chilli Room in Croydon. Living in Sin will be hosting the event while accompanied by Siggi Bad Boy and Sophie Belluka Sparks from Ibiza Hott Radio.
We are giving 5 tickets away + the winners will get to meet him in person.
All you have to do is answer this question –
What iPhone game is Curtis Young currently featured in?