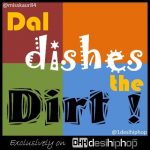 BritAsiaSuperStar, Brit Asia TV's latest talent show program, is currently only accepting Bhangra artists. Where's the HipHop?  Dal Dishes The Dirt!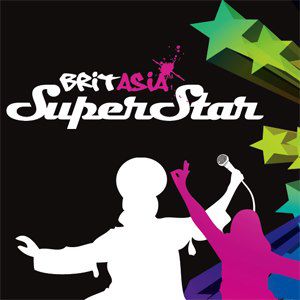 BRIT ASIA is a TV channel that prides itself on providing something that was missing from our screens. A channel that shows desi music from all over the world, along with interviews, news and reality TV shows. Not only does it hold an annual awards ceremony, but it has also conceived its own singing competition, where the winner is promised an exclusive recording contract. This channel attracts more than 4 million viewers every month. The only reason I bring the talent show up this year is because I have noticed something very strange in the list of eligibility rules. There are simply 2 rules: one being that you are 16 or over and the other being that you have to be able to sing BHANGRA style songs.
Last time I checked just because an artist is Asian, does not mean that they can and should only sing Bhangra-style songs. In our industry, we have desi RnB singers, rappers, hip-hop artists, reggae artists and many more. How can a channel that attracts 4 million people a month, choose to hold a talent show that alienates everything apart from the one genre of music that Asians are normally associated with? Shouldn't they be doing more to attract diversity and show not only our industry, but the mainstream music industry, that there is more to us Asians than Bhangra?
Brit Asia TV certainly does not play only Bhangra songs, rather it features a spectrum of videos from across the board. If our own Asian music industry refuses to accept and support artists who are making alternative music, how can we ever expect any Asians to get into the mainstream music industry?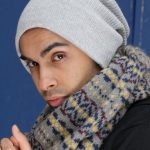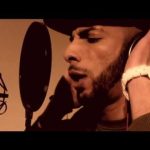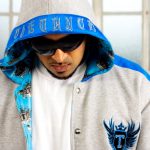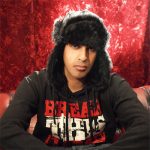 Artists like Raxstar, TaZzZ, The Truth and Swami Baracus all make excellent desi hip-hop music and have a lot of fans. What I don't understand is why their genre has to be further sub-categorised from urban to Burban. Why does it have to be pointed out that they are brown artists making urban music, when surely all that matters is that they are making GREAT hip-hop music? Tags like these are not helping non-Asians to recognise and appreciate what these artists are doing.
Talent shows are all well and good but saying that you can only enter if you know how to sing a Bhangra song is let-down from a TV channel that could and should be doing a lot more for the desi music industry. I want to see a talent show that asks simply for talent and I would love to see an awards show that focuses on the alternative music-makers on the scene. The Brit Asia Awards and the UK AMAs are brilliant awards shows but you look at the winners this year and there were hardly any non-Bhangra winners, apart from in the one alternative award category that each show had.
I'm not saying that I'm not a fan of Bhangra or that you shouldn't listen to it. I am very proud of it as a genre but I believe that Asians are showing that they are capable of doing a lot more and we should and must support them in that journey. There are so many artists that I think are talented enough and more so than some of those who are in the mainstream music industry today, including the ones I have named in this article. There are a few desi artists in the mainstream but the main one is Jay Sean who has come a long, long way. All I ask for is the day that there is an Asian artist at the Number 1 position of the BBC Radio 1 Top 40 or the Billboard Charts, rather than just in the BBC Asian Network Download Chart. I cannot be the only one who thinks we deserve it.
I would love to hear your thoughts on this one so hit me up on Twitter @misskaur84 to let me know your opinion!
By Dal Kaur