Boss – Tigerstyle feat. RK Mendhi [Promo]
[youtube id="YyObx3FZVBU" width="600″ height="350″]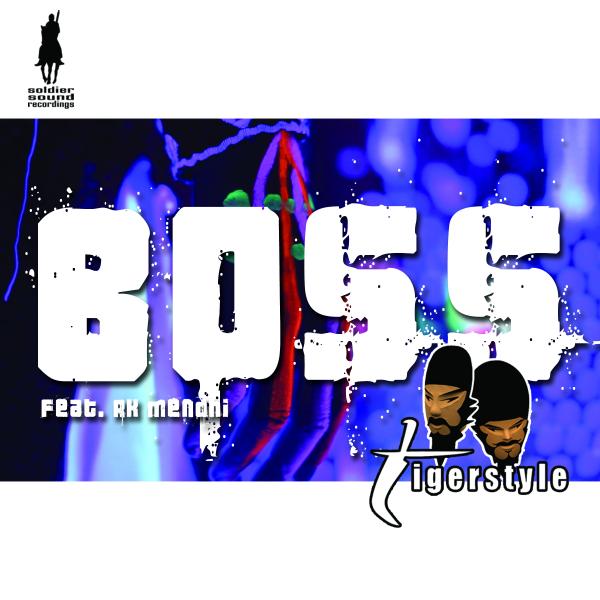 Boss is a stellar example of Tigerstyle's limitless talents. Urgent & exciting, Boss grabsyour attention & doesn't let go! – Kyle Hopkins, Music Supervisor, Xbox/Microsoft, Seattle United States
You know Tigerstyle got the club jumpin' on this one, bouncy and spicy. I can't wait to hear the remixes. – D-Rakkas, South Rakkas Crew, Orlando United States
Tigerstyle strikes again with Boss – a big, bold soundsystem smasher! I love this tune & Tigerstyle's unique take on South Asian sounds. Great music! Boss is Tigerstyle at their best!! – Kid Hops, KEXP 90.3fm Seattle / KEXP.org, Seattle United States
My favourite Glaswegian brothers have smashed it yet again! Love the Bass music mashups which push this tune to another level! Tigerstyle, I Salute you !!! – Yasser Ranjha, Asian Underground, BBC Asian Network, London United Kingdom
Previous DJ/Radio Support from:
Annie Mac, Diplo, Maxim, MistaJam, Sinden, Nihal, Bobby Friction, Pathaan, DJ Kayper, Mary Anne Hobbs, Panjabi Hit Squad, Tommie Sunshine, Switch, Tayo, Russ Jones, Kid Hops, Sonny Ji, DJ Rekha, DJ Yoda, Mat The Alien, South Rakkas Crew, Sarah Young, Yasser and many more.
*****Boss Received its WORLD EXCLUSIVE with Nihal on BBC Radio1 & 1Xtra*****
Tigerstyle surface from depths of the musical underworld with Boss, a Bhangra vs Moombahton vs Dubstep SMASHER!!! Nothing like what you'd expect? Yet again Tigerstyle are pushing boundaries, fusing sounds and creating sonic chaos.
Boss (Single) features remixes by Mat The Alien, D-Boy, Jakes Hench & Caballo.
Title: Boss (Single)
Artist: Tigerstyle feat. RK Mendhi
Label: Soldier Sound Recordings
Cat No: SSR004DS4
Writers: R. Jagatpuri, A. Burmy & K. Burmy
Release Date: 23.05.2013
The Boss video, produced by Mad Tatter Films
www.youtube.com/tigerstyleonline