Bohemia Casetagram Giveaway

Bohemia is in partnership with Casetagram & giving away his own customized free phone cases to his fans. To enter in this Giveaway program his fans simply need to share a post on Facebook and Instagram or his fans can also Retweet on Twitter. And the results will be announced soon by Casetagram himself they will randomly select the participants and giveaway Bohemia's customized phone cases & they will contact them as soon as the results will be announced. Casetagram will soon launch a new Bohemia customized gear store.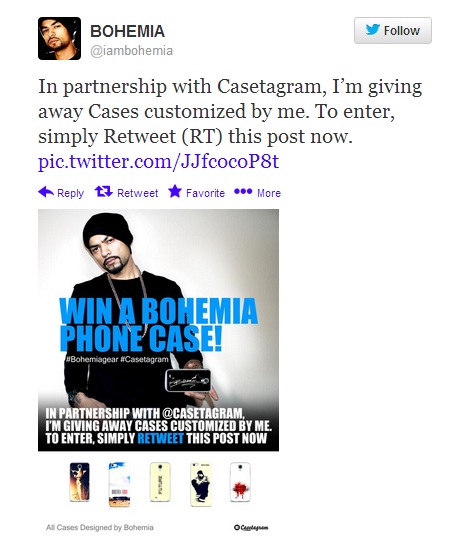 I'm giving away Phone cases customized by me. To enter, simply share this post.